Bigg Boss Marathi Season 3, Day 32, Spoiler Alert: Dabba Gull Task Pose Meera Jagannath At Logger Heads With Minal Shah Once Again
Dabba Gull task is going to be interesting, Meera Jagannath At Logger Heads With Minal Shah Once Again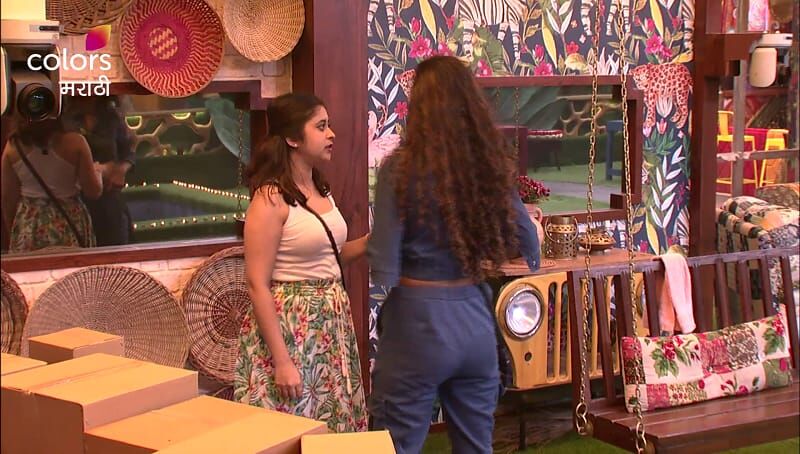 The new task of the week has now been assigned. The nomination tasks are already complete and have already stirred up the equations and strategies of many strong players. In the nomination process, what has caused a stir up is, Gayatri and Utkarsh nominated Jay and caused their equation to falter. That's also the reason Jay is angry with Utkarsh and he is not willing to play on any side now!
Even, Utkarsh was trying to convince Jay that he had no choice in what he did, but Jay didn't seem to agree with the reason and he also said that from now onwards he won't play for anyone. We are yet to see how this misunderstanding will lead between Jay and Utkarsh and whether Utkarsh will convince jay of his point. Vishal Nikam, Sonali Patil, Trupti Desai, Meenal Shah, and Jay Dudhane are the members nominated for the process of going out of the house this week. Let's see who will be safe and who will have to go out of the house. Today, the weekly task "Dabba Gul" is going to perform the house of Bigg Boss.
The coming task seems to have two teams. In which Sonali has replied to Meenal "The game is yet to start ... Mahabharata. And that's exactly what is going to happen. The members of the house have once again built a wrestling arena. The audience has observed tussles, legs pulling, scuffling, and verbal attacks. During the task, Vishal has said that no one wants to come near me. So, Meera-Meenal will fight again. Where Meenal has replied Meera, "Why are you pushing?" Meera said, "Let go ..." Let's see where this argument goes.
Stay tuned for more updates on your favorite TV show – Bigg Boss Marathi Season 3.