Bigg Boss Marathi Season 3, Spoiler Alert: Sneha Wagh Says She Will Trust Jay Dudhane Till She Is Left With The Last Drop Of Hope, Here's Why
Sneha Wagh says she trusts Jay Dhudhane till the last drop of hope.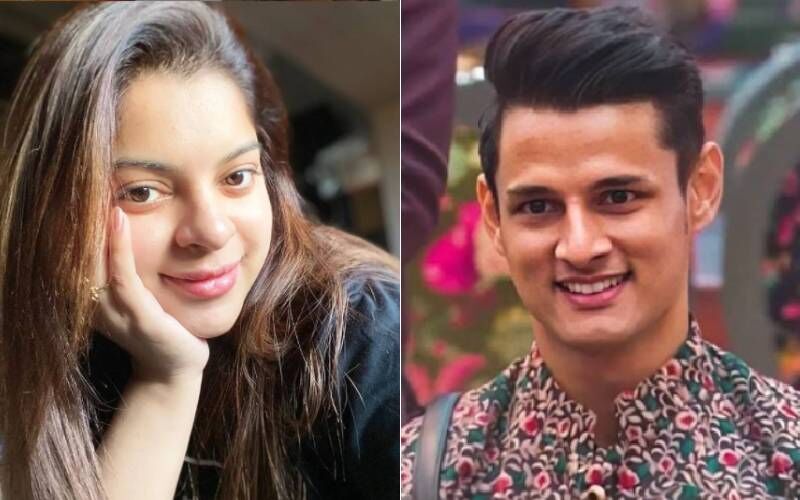 A few weeks ago, Bigg Boss Marathi 3 contestant Sneha Wagh was slammed by netizens for her demure style of gameplay. Netizens are anticipating strong gameplay from Sneha in the Bigg Boss Marathi house. Mahesh Manjrekar too suggested to Sneha that she should come out of the shadows and realize her true potential.
Sneha Wagh and Jay Dudhane look cozy with each other, which is disliked not only by the other housemates but also fans. She is still continuing with the game as usual. As per the promo, Jay Dhudhane tries to make her speak about her feelings. At the moment, she tries to overrule Jay's request to speak up.
Colors Marathi shared a video where Jay Dhudhane can be seen stopping Sneha Wagh from escaping as he makes her talk about her feelings. Where Sneha can be seen saying that she only trusts Jay Dhudhane till the last drop of hope. They captioned the post – "जय आणि स्नेहाची सुरु आहे कट्टी-बट्टी. पाहा #BiggBossMarathi3 दररोज रात्री 9.30 वा. #ColorsMarathi वर आणि कधीही @justvoot वर. (Translation - Jay and Sneha are continuing with the Friend-Un-friend game. Watch #BiggBossMarathi3 every night at 9.30 pm. On #ColorsMarathi and anytime on @justvoot).
The fans expect more from a fierce player like Sneha Wagh. Many have suggested in the comments that Sneha should be given such a task that will bring out her true potential. Stay tuned for more updates on your favorite TV show – Bigg Boss Marathi Season 3.



Image Source: twitter/ColorsMarathi, instagram/the_sneha/jaydudhaneofficial