Blissfully Happy Siddharth Chandekar And Mitali Mayekar Enjoy The Honeymoon
Actress Mitali Mayekar shares an adorable picture as she enjoys a blissful morning view with husband Siddharth Chandekar, giving fans a glimpse of their romantic honeymoon.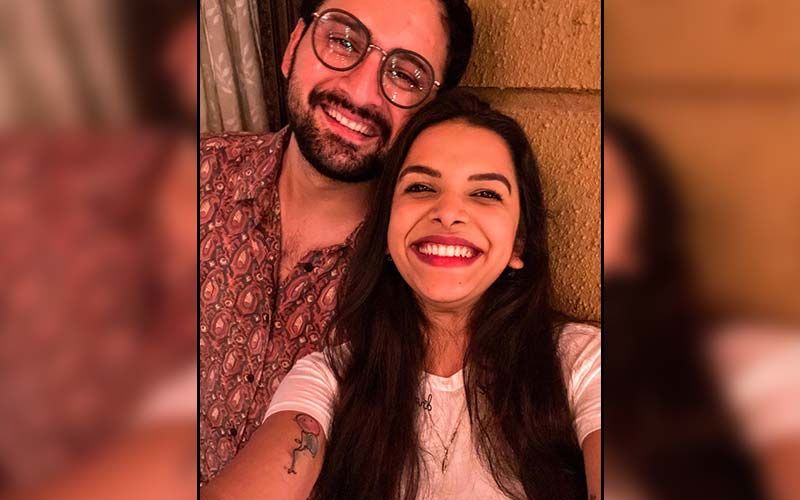 From getting engaged on 24th January- 2019 to getting married on the same date in 2021, the couple Siddharth Chandekar and Mitali Mayekar has made a lot of memories. Always keeping their fans updated on their daily life, the couple had been expressing their love for each other all over social media. Their special moments from their trips together are still some of the favorite couple goals for their fans. The couple has gained love from everyone. And finally as mentioned earlier, they tied the knot on the 24th of January, this year.
After making their fans wait for so long the couple finally got married in a royal way. Their marriage was attended by many renowned celebrities as well as their friends. After that, the couple has recently taken a break to enjoy their honeymoon.
Enjoying their time together at a romantic location in Lonavala, the couple took to their Insta to share some glimpses of their honeymoon. Mitali shared a beautiful picture as she enjoyed a blissful mountain view in the morning with her husband Siddharth. Captioning it with a lovely line saying "Happily ever after...", the actress showed the unbreakable bond of love between her and Siddharth. As mentioned in her caption, may this beautiful couple stays happy like this forever. After seeing this adorable picture, fans have showered Mitali and Siddharth with their love and blessings.

May their love for each other grow stronger with time. Meanwhile, on the work front, Mitali is playing the lead role in her on-going Marathi TV series Ladachi Me Lek Ga. Siddharth on the other hand is playing the lead role in his newly started Marathi TV series, Sang Tu Ahes Ka.





Image source: Instagam/mitalimayekar