Chinmay Mandlekar Pens A Heartfelt Note For Jeev Jhala Yeda Pisa Wrap
Actor-writer Chinmay Mandlekar shares his heartfelt feelings for his famous Marathi TV show Jeev Jhala Yeda Pisa, as the show comes to an end.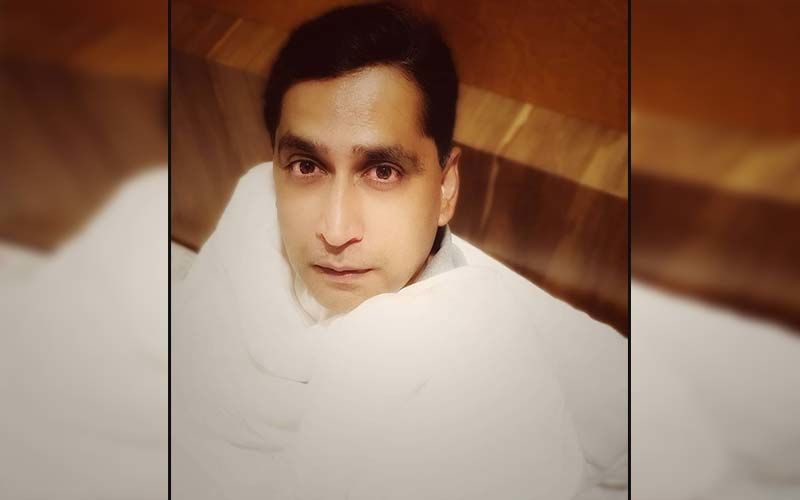 Jeev Jhala Yeda Pisa had become one of the most-watched TV series in every Marathi household. The love story of Shiva and Siddhi had everyone tied to the TV for two years till its last episode the day before yesterday. Starring Ashok Phaldesai and Vidhula Choughule in the lead, the show was directed by Vinod Lavekar. The story was penned down by renowned writer and actor Chinmay Mandlekar who had a major hand in entertaining the audience through his writing.
The writer, Chinmay, was closely attached to the show. Recently as the show went off the air, he expressed his feelings about the show with a post on his social media handle.
Congratulating the team of Jeev Jhala Yeda Pisa, the writer wrote a heartwarming note in the caption of his latest post. He said that the 535 episode-long journey of Jeev Jhala Yeda Pisa is coming to an end now. This show that is really close to my heart has fought the flood as well as COVID-19 but kept moving forward consistently. The show was produced in 5 different languages and each of them became successful. In the end, the writer says that the question "Why did you stop?" Feels sweeter than "When will you stop?", while congratulating the cast. These sincere feelings of Chinmay must've touched the hearts of his fans as we can see through their comments.

Meanwhile, on the work front, Chinmay will soon be meeting fans with the sequel of his super hit web series Ek Thi Begum. He'll also be seen in director Digpal Lanjekar's upcoming historic drama Sair Sivraj Hai.
Image source: Instagram/chinmay_d_mandlekar