Colors Marathi Award 2021: Here's A Sneak Peak To The Red Carpet Moments Of The TV Fraternities
Colors Marathi has announced the award ceremony for their small screen fraternity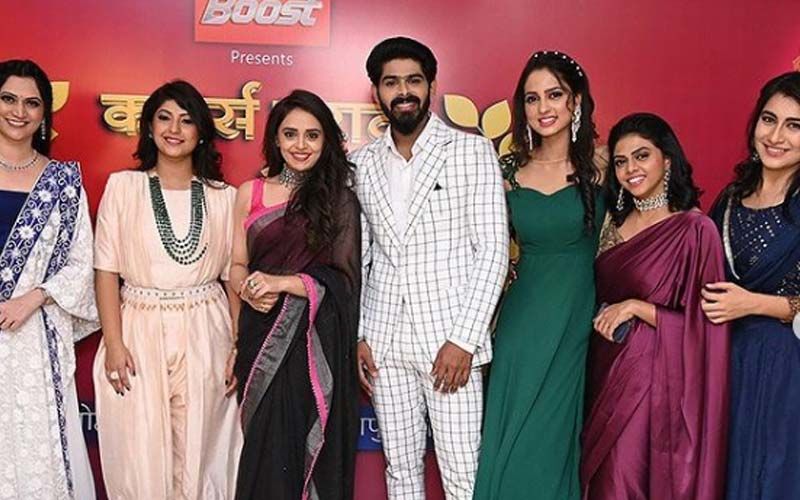 Ringing in the season of awards Colors Marathi Award 2021 with actors Suyash, Shivani Sonar, and others, the most-anticipated event by Colors Marathi just dazzled Marathi fans.
Suyash Tilak looks very excited to mark his presence in the colors Marathi Awards ceremony. The actor is avid on social media and recently updated his Instagram handle with a picture with Trushala Nayak. He captioned the post as – "Colors Marathi Awards 2020 आपल्या माणसांचा सोहळा! २१ मार्च ला संध्याकाळी ७वाजता फक्त कलर्स मराठी वर".
Recognizing the soaring rise of Marathi entertainment, the awards ceremony will honor the soap opera brilliance of the Marathi TV industry.

Colors Marathi Official account of Instagram has recently updated a post where they posted a mesmerizing picture of Samidha Guru informing one of the nominations among the best negative roles. The team tagged the name of a few nominees and the team of organizers.

In the series of celebration, Shivani Sonar is also updated her picture on Instagram account. She is also very active on social media and she wrote- "कलर्स मराठी अवॉर्डस 2020. तर पाहायला विसरू नका ... जगण्याचे रंग मराठी कलर्स मराठी उत्सव नात्यांचा सोहळा कुटुंबाचा" Which briefly translates as "Colors Marathi Awards 2020 - don't forget to watch the beauty of Colors Marathi Festival of Relationship Celebrated with Family)" Shivani summed up the post with few tags.
The Marathi Television entertainment industry continued to swing by foraying into numerous genres and always exploring new formats of putting the stories to engage the Television audience.
Image source: Instagram/suyashtlk/colorsmarathiofficial/shivani.sonarofficial_