Dhanashri Kadgaonkar Adorns Baby Boy With This Beautiful Name
Dhanashri Kadgaonkar names her little one as "Kabir" and shares adorable pictures from the naming ceremony.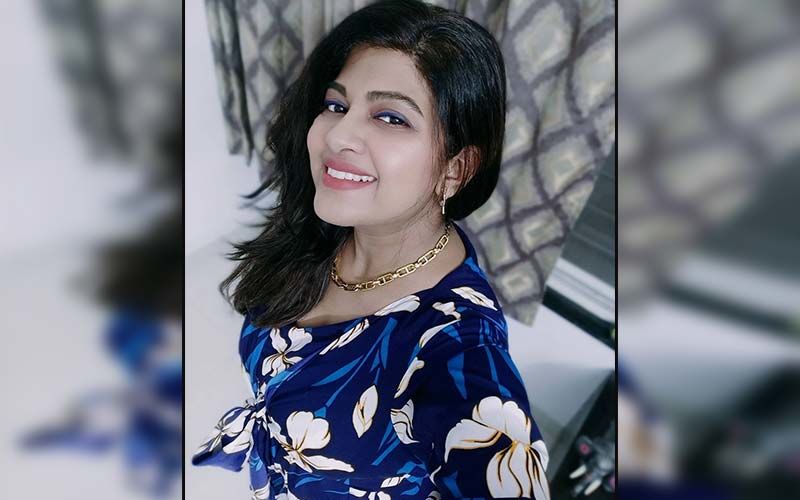 Dhanashri Kadgaonkar reached the households with her role as Nandita, in the popular Marathi TVseries 'Tujyaat Jiv Rangala'. Dhanashree stays quite active on social media and recently she has shared a special story with the fans. Today, she shared a photo of her son with fans for the first time.
Dhanashri is hugely active on social media even after giving birth to a child. So fans were curious about when she would share a photo of the baby. Finally, by sharing beautiful photos of baby showers, Dhanashri has given a pleasant shock to the fans. She has also named the baby 'Kabir'. Dhanashri also made the cake for the shower, which was specially made for the baby. The cake, which was specially made by her, included everything from cherished golden cherries to fruits and sweets. Sharing a close-up photo of the little one, Dhanashri finally shared the pictures with her complete happy family. Dhanashri has shared the news with her fans that she got pregnant by sharing a special video last year and now seeing the pictures of her and her cute little family, her posts are being showered with good wishes from the fans.
Meanwhile, on the work front, Dhanashri Kadgaonkar rose to fame through her hit Marathi television series "Gandh Phulancha Gela Sangun"



Image source: Instagram/kadgaonkar_dhanashri