Director-Producer Ravi Jadhav Announces The Kick-Off Of A New Marathi Film
Director Ravi Jadhav gave a massive surprise on social media by announcing the commencement of a new project.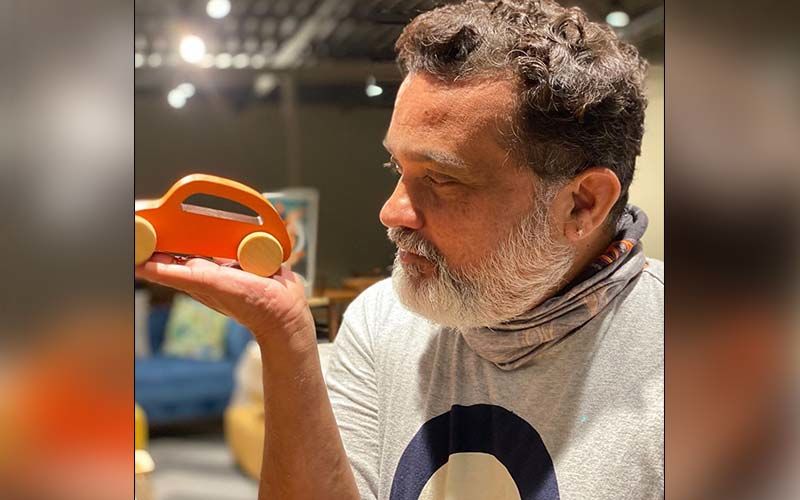 Director Ravi Jadhav has never ceased to amaze his fans with his amazing films and projects. The director made a blockbuster entry in the Marathi film industry with his superhit directorial debut Natarang, which won many awards. Since then this national Award-winning director has given many hits like Balgandharva, Balak-Palak, Timepass, and many more. Not only on the screen but also on social media, this director never failed to keep his audience attached to him. With his creative and artistic posts, he has won many hearts on social media platforms like Instagram.
The director recently piqued the interest of his fans, when he posted a picture announcing a new project. He captioned this picture, saying" नवा प्रोजेक्ट. गणपती बाप्पा मोरया 🙏".

This picture is from the Muhurat ceremony that is done at the beginning of every project. Ravi prepared a nice Puja place by placing Ganpati Bappa's photo frame on a chair. He offered a coconut, sweet, and lit a Diya in front of Bappa. From the tags that he used in his caption, it looks like a new movie is to come soon. This new project of Ravi has left everyone curious at the same time excited. As he hasn't announced the name or other things regarding this project, the fans have smashed his comment section with unending questions. They've also wished him luck for this project.

With a renowned director like him announcing a new project, we can be sure that something amazing is about to come pretty soon. Meanwhile, on the work front, this award-wining director recently turned into a producer with Hruta Durgule starrer, upcoming Marathi film Ananya.





Image source : instagram/ravijadhavofficial/