'Ekda Kay Jhala': Sumeet Raghavan Starts Shooting For Saleel Kulkarni's Next Film
Sumeet Raghavan and Saleel Kulkarni collaborate for 'Ekda Kay Jhala'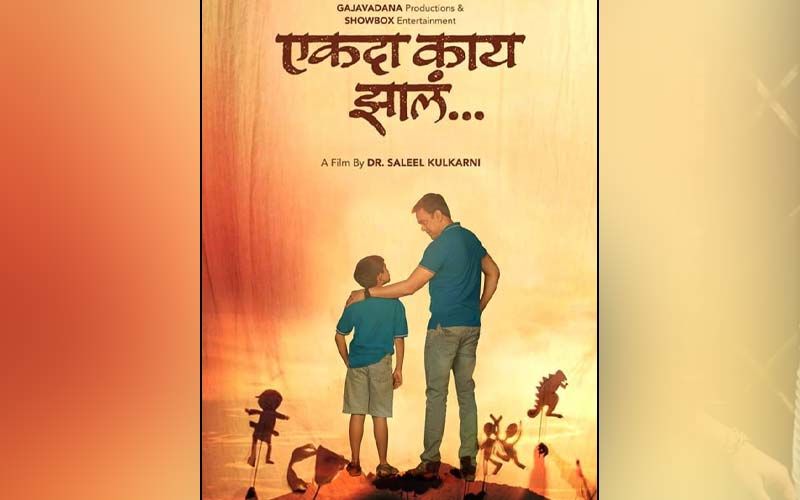 Sumeet Raghavan and Saleel Kulkarni collaborate for an upcoming Marathi film revolving around children. This shooting for this film commenced today on account of Christmas. Sumeet Raghavan shared the poster of the film revealing its first look on his Facebook handle.
Sumeet who is famous as Sahil Sarabhai from 'Sarabhai Vs Sarabhai' is a talented multi-lingual actor who can portray any character easily on the screen. His play 'Hamlet' has recently amassed tremendous success.
Known for his roles in 'Hudd Kar Di', 'Sarabhai vs Sarabhai', 'Sajan Re Jhoot Mat Bolo', 'Badi Door Se Aaye Hai', and 'Sarabhai vs Sarabhai: Take 2', Sumeet Raghavan is back to entertain us with his superb acting.
Sumeet's wonderful acting will be directed by the very talented 'Ayushawar Bolu Kahi' Saleel Kulkarni. Known for his earlier hits, 'Bandya Ani Baby', 'Haay Kaay, Naay Kay', 'Anandi Anand', 'Housefull', 'BIOSCOPE ', and 'Wedding Cha Shinema', Saleel is a directorial mastermind. His musical talent and passion for storytelling come across in his films and musical shows evidently.
It will be an interesting piece of art to witness Saleel and Sumeet's collaboration on the silver screen. Children are surely in for a treat to the eyes.


Image Source:- facebook/ sumeetraghvan