Filmfare Marathi 2021: Team Fatteshikast Overjoyed As The Historic Film Bags Nominations Across 10 Categories
Director Digpal Lanjekar's Fatteshikast gets nominated for 10 different categories of Filmfare Marathi awards 2021. Check out the list here.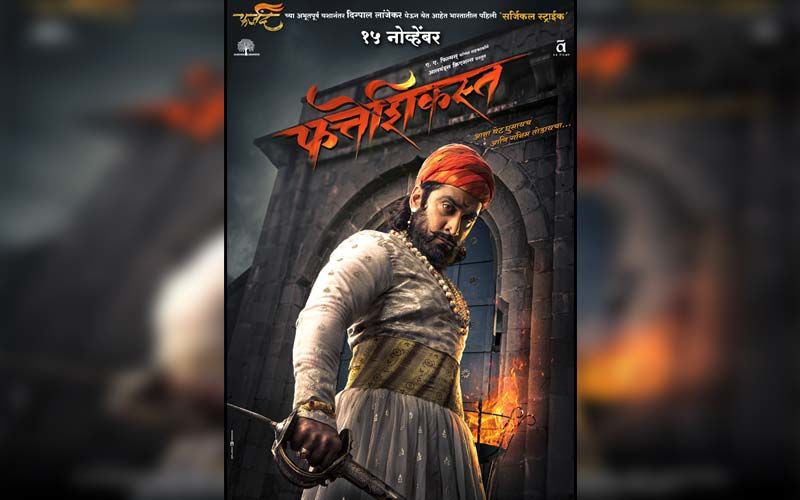 A week ago Akshay Bardapurkar, the founder of Planet Marathi announced the Filmfare Marathi awards 2021 on his social media handle. As the first Marathi OTT platform of Planet Marathi has launched, Akshay wanted a fresh start by honoring the Marathi talent. Thus, the team of Planet Marathi has recently started announcing the nominees for various Filmfare awards.
The nominee list for Best Film seems to have some amazing Marathi films including director Digpal Lanjekar's superhit historical drama, Fatteshikast. With being nominated for the Best Film award, the team has bagged up a total of 10 Filmfare awards of different categories.
Being overjoyed by this amazing achievement, the team of Fatteshikast has posted a list of all the awards that they've been nominated for. According to the list, director Digpal Lanjekar has been nominated for 3 awards namely, Best Director, Best Story, and Best Dialogues. Actress Mrunal Kulkarni who played the role of Jijamata has been nominated for the Best Supporting Actor Female award. The film has also bagged the award of Best Cinematographer, as cinematographer Reshmi Sarkar got nominated for the award. The Best Costume award has also been bagged by the film, as costume designer Purnima Oak got nominated for the award. Following these awards choreographer, Subhash Nakashe got nominated for the Best Choreography award adding the 7th award to the team. Bringing in the 8th award editor Pramod Kahar got nominated for the Best Editor award. The team also topped in the music department, as musicians Nikhil Lanjekar and Himanshu Ambekar got nominated for the Best Sound Design. And last but not least the film has been nominated for the Best Film award, as we said earlier.
The fans have gone crazy over such a huge achievement of the film. They can't wait to see how many awards will be won by the team. Thus, the Filmfare Marathi 2021 has become one of the most awaited award shows of Planet Marathi.
Image source: IMDb, Instagram/mrinalmrinal2