Gashmeer Mahajani Rushes To A Salon For A New Look In The Unlock
Panipat actor Gashmeer Mahajani looks Dapper and Sexy in his new hairstyle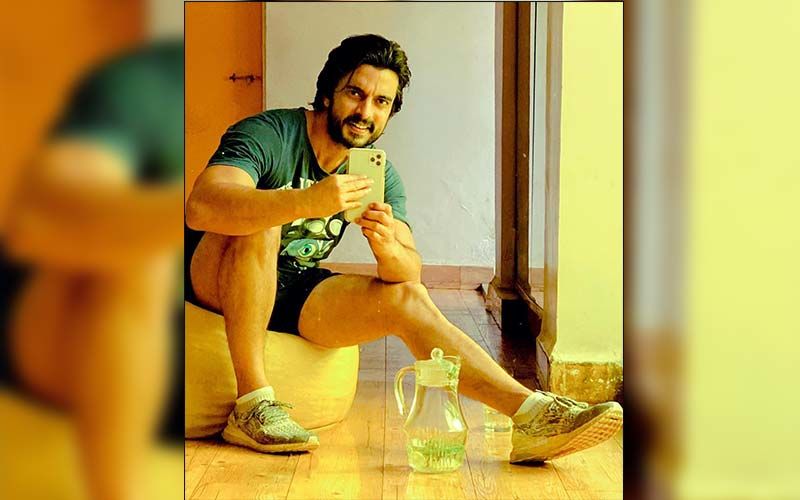 Ever since Gashmeer Mahajani has stepped his foot in the Marathi film world there has been no looking back for him. The Dongari Ka Raja is quite a heartthrob when it comes to entertaining his people on-screen and off-screen as well.
The actor has resorted to making fitness and dance routine videos for his fans helping them to be in better shape and health in this lockdown. He indulged in some self-pampering mode after the declaration of Unlock one period of the lockdown by opting to go for a hair spa session after three long months.
He posted a video on his Instagram taking his fans through the process of him undergoing the new hair transformation look. He captioned the video by stating some safety guidelines principles while visiting the salon which read, "It is unlock 1.0 and the salons are open!! Firstly wear a mask (obviously): Do not shake hands with anyone (Our Namaste is the best): wear gloves when you are in the salon: make sure they sanitize your hands before wearing gloves: make sure they sanitize your equipment and your seat in front of your eyes… STAY SAFE AND UNLOCK A NEW YOU!!"
Well looking at his new sexy hairstyle, we can't disagree with his fans that he indeed has got a face that can pretty much rock any look and hairstyle. The Panipat actor has embarked upon a new journey where he has opened his YouTube channel during this lockdown named Gashmeer Mahajani Entertainment giving us the fun insights of his life and dancing contents. He was last seen in the movie Bonus opposite actress Pooja Sawant which released in the month of February this year.




Image Source: instagram/mahajani.gashmeer