Gauri Nalawde Shakes A Leg To 'Let The Music Play' With Killer Moves
Gauri Nalawade slays the beat of Let The Music Play with her killer moves, flaunting her stunning dance skills.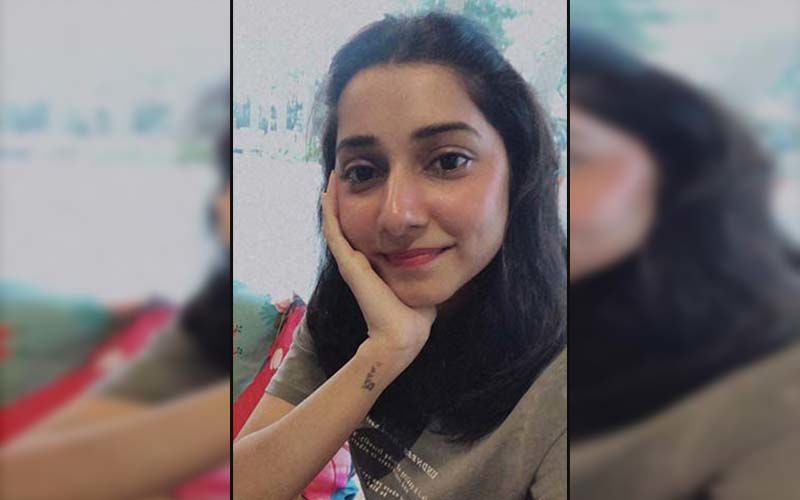 Actress Gauri Nalawade never failed to amaze fans with her amazing acting skills. With films Friends, Kanha, Family Katta, etc. the actress proved herself as a talented actress. But besides acting, the actress has another skill in her arsenal, that is dancing. Recently, the actress flaunted her stunning dance skills with her latest post on her Insta handle.
Slaying the beast of Let The Music Play, the actress spit fire over social media with her killer moves.
Saying "turn up the volume and let the music play ☺️" in her caption, Gauri literally boosted up the heat on the internet. Her moves were perfectly on the beat and in sync with her dance partner Neha Jadhav. Her energy and expressions also played their part in enhancing her performance which has become viral on social media right now. This amazing performance of Gauri was choreographed by dancer Neha Jadhav and Meera Mehta, whom Gauri thanked in her caption. Gauri literally left all the guys with their mouths open on this performance of her. And all of her fans went crazy in the comment section as soon as the actress dropped this stunning hot dance number on her Insta handle.
Meanwhile, on the work front, the actress will soon be meeting fans with her most-awaited Marathi blockbuster, Godavari. Currently, the fans are waiting for the new release date of the film, as the film which was going to be released on Maharashtra Diwas, 30th of April got postponed due to a rapid surge in COVID cases.
Image source: Instagram/gaurinalawadeofficial