Gautami Deshpande Croons To The Famous Bride-To-Be Song Gorya Gorya
Soon to be bride Gautami Deshpande mesmerizes fans with her soothing voice, singing Gorya Gorya while flaunting her gorgeous bridal look.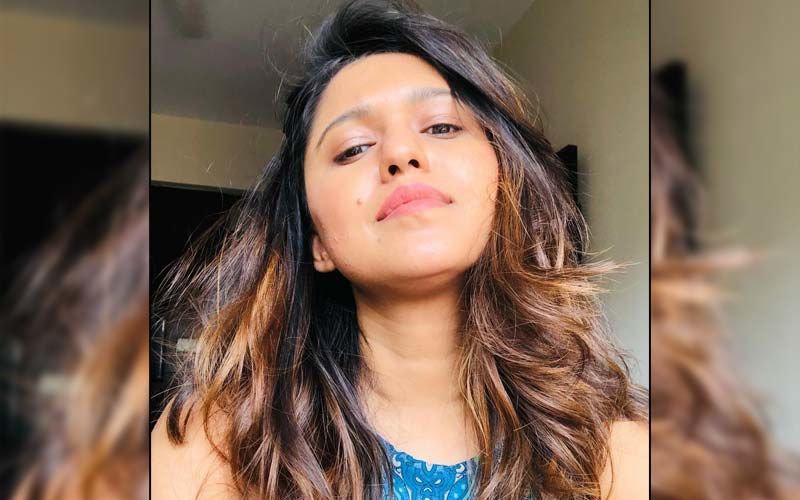 Wedding season is in the air for the cast of Majha Hoshil Na, as Sai and Aditya will be getting married soon. Thus, the lead actors Virajas Kulkarni and Gautami Deshpande have been sharing several posts displaying their adorable wedding look on social media. Talking about Gautami, the actress has been continuously posting her Marathi bridal look on her Insta handle, lately. Her Marathi bridal look has left every guy dreaming about her, as the actress mesmerized everyone by looking heavenly gorgeous.
But besides that, the actress has also rocked her bridal look on Insta reels by blessing fans with her soothing voice. The famous bride-to-be sang the song Gorya Gorya while wearing her beautiful wedding attire.
Being an amazing actress, Gautami is also a great singer. Everyone knows how amazing her voice is, as the actress frequently gives the audience the taste of her flawless voice. And, while singing this song, the actress looked so gorgeous, as she was flaunting her bridal charms with her mesmerizing expressions. Everyone loved her look and soothing voice in this amazing reel. Fans went crazy while praising this gorgeous bride-to-be through their comments.
Meanwhile, on the work front, the actress is playing the female lead role of Sai, in her famous Marathi TV series Majha Hoshil Na. After their Dapoli special season, the story of Sai and Aditya has come to the part where both will be tying the knot. Thus, don't miss out on the latest episodes of the series.
Image source: Instagram/gautamideshpandeofficial