Japji Khaira: Punjab's Freezing Cold Made The Star Soak Some Heat. Watch Video
To cope up with the freezing cold in Punjab during the shooting of ' Daakuan Da Munda 2', Japji Khaira posted a video with her fans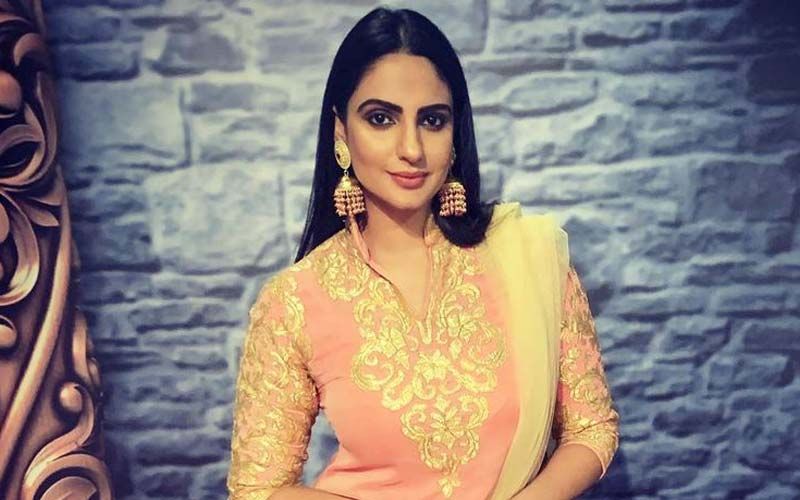 If you have experienced Dilli ki Sardi, you must be aware of the bone-chilling weather in Punjab during winters. Punjabi Actress Japji Khaira who is recently shooting in Punjab for the sequel of 'Daakuan Da Munda', showed us how she is coping up with the freezing cold.
Recently, Japji Khaira has taken to her Instagram profile and shared a video with her fans soaking some warmth from a woodfire in Punjab during her shooting. Wrapping herself with a shawl over a stunning ethnic suit, the actress enjoying the heat with a little boy. The video is pretty adorable and gives proof that no matter what, Japji Khaira is a workaholic actress. Check out the video here:
A couple of days back Japji Khaira treated her fans with a beautiful picture of her during her shooting where she can be seen wearing a typical Punjabi suit and looking jaw-dropping beautiful.
Japji Khaira is currently in Punjab and working on her upcoming movie, 'Daakuan Da Munda 2' with Dev Kharoud. Other than that, the actress will be seen soon in a music video with Mankirt Aulakh. It seems 2021 will be a busy year for her.
Image source: Instagram/thejapjikhaira