Girija Oak Godbole Grateful To Bela Shende, Amruta Khanvilkar, And Ajay-Atul For Her Recent Lavani Performance
Girija Oak Godbole shows gratitude towards the original team behind the amazing Lavani Wajle Ki Bara, for her performance.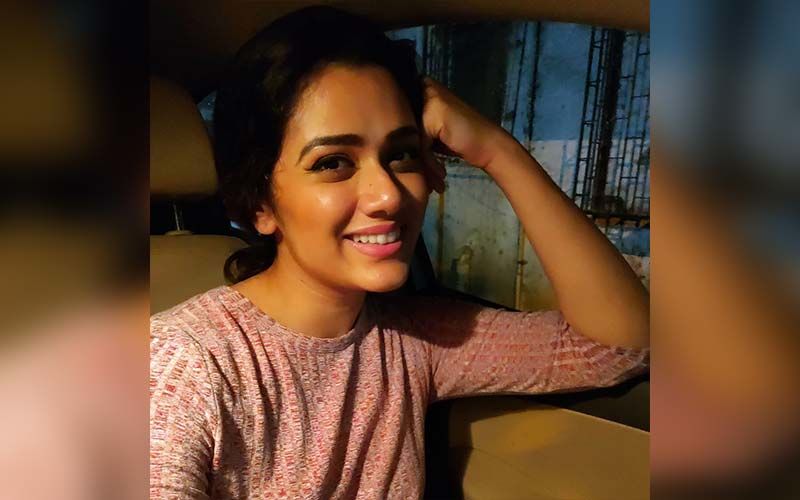 Sony Marathi's new singing show "Singing Star" has taken everyone on a different and amazing musical journey since the mid of this August. The contestants in the show are well-known actors of the Marathi industry, who had a passion for singing but didn't pursue it because of their acting career. Last week, the show celebrated "Ajay-Atul Sohala" with Maharashtra's favorite musical duo Ajay-Atul as guest judges. In the last week's episode, actress Girija Oak Godbole shocked Ajay, Atul, and Bela Shende with her amazing performance on their famous song.
Girija sun the famous Lavani song "Wajle Ki Bara", which was originally sung by singer Bela Shende in the film Natarang. The original music composers of this amazing song were non-other than Ajay-Atul. Not to mention the person who bewitched everyone with her amazing Lavani performance on this song, actress Amruta Khanvilkar.

Girija won the hearts of the original music team of the song with her voice. Her voice really made everyone relive the original Wajle Ki Bara. Her vocals and variations in the song shocked everyone. Her performance was appreciated greatly by her fans and the judges. Also, she posted the promo before the episode thanking singer Bela Shende, Ajay-Atul, and actress Amruta Khanvilkar. She has also thanked dancer Phulwa Khamkar in the caption.
Girija is one of the best actresses in the Marathi industry. Her acting has always been great but seeing her sing a song in a show has been a great thing for her fans. Her fans loved her previous song performances along with this Lavani. They've appreciated her singing, also actress Amruta Khanvilkar and many other celebrities have praised Girija through their comments. Her fans are also excited to hear her superb voice in this week's episode of the show.
Image source: Instagram/girijaoakgodbole