'Gondya Ala Re' New Historic Web Series : Bhushan Pradhan Shares His Exciting New Picture A Day Before Release
Bhushan Pradhan shares an exciting picture from the web series on freedom fighter Damodar Hari Chaphekar releasing on Independence Day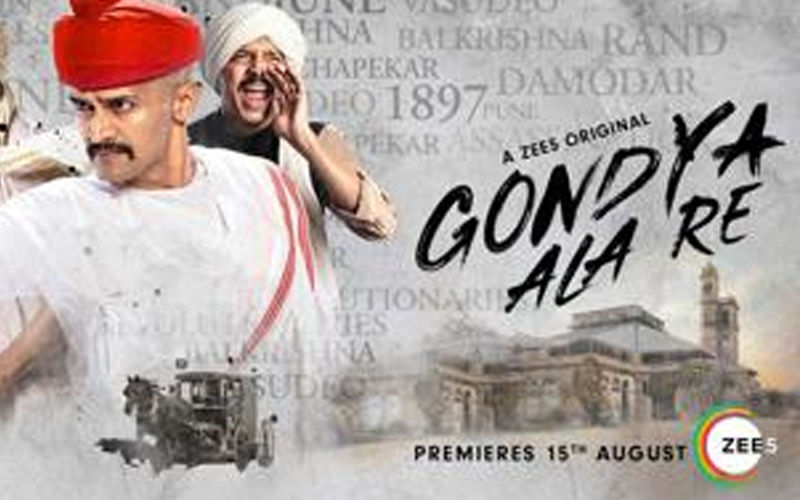 Director Ankur Kakatkar is presenting 'Gondya Ala Re' on Zee5 on this Independence Day.

This is a historic web series that will introduce everyone to the forgotten war heroes 'Chaphekar Bandhu'. Bhushan Pradhan, Kshitish Date and Shivraj Waichal are playing the iconic Chapekar Bandhu team. Pallavi Patil plays the leading lady as 'Durgabai Chaphekar'.

Bhushan recently posted an exciting picture on Instagram that depicts the Chaphekar brothers set to create history. This picture created a stir amongst the fans raising the excitement for release of the series!
This story is of the uprising against the British by Marathi youth. This series will recreate the chapter of assassination on an exploitative British officer W.C. Rand at hands of Chaphekar brothers.

Lead actor Bhushan, was last seen in 'Amhi Doghi' opposite Priya Bapat in 2018. He is known for his hits 'Coffee Ani Barach Kahi' and 'Satrangi Re'. Pallavi Patil, the leading lady starred in 'Tu Tithe Asave', 'Boyz 2', 'Savita Damodar Paranjpe' and 'Shentimental'. She debuted her career with 'Classmates' in 2015 and also starred in serials like '24' and 'Prem He'.

It will be a treat to watch these skilled actors present these unique characters invoking patriotism on this Independence Day.


Image Source:- instagram/ bhushan_pradhan