Half-fried Eggs And Oregano: Parna Pethe And Siddharth Menon Starrer Short Film Stirs Intense Emotions
The Marathi industry's famous actors Parna Pethe and Siddharth Menon are coming together for their upcoming short film, Half-fried Eggs, And Oregano.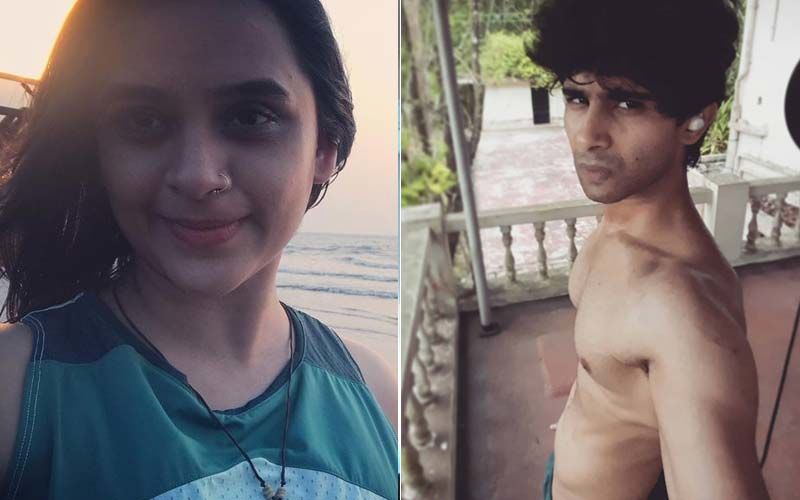 Parna Pethe who rose to fame through her memorable role in the Marathi film, YZ will be seen collaborating with the Loev fame actor, Siddharth Menon. Parna Pethe and Siddharth Menon are both well-known actors and they'll be working together for the second time since their 2013 short film, Kaatal.
Parna Pethe stays quite active on social media and often updates her fans about her upcoming projects. The actress recently took to her Instagram and shared the good news of her upcoming project with Siddharth Menon. She uploaded a poster of the "Half-fried Eggs And Oregano" short film in which she and Siddharth Menon were seen intimate as Parna Pethe kissed the top of Siddharth Menon's nose. Parna later elaborated on the short film and wrote, "Is it possible for one human being to completely understand another? We invest our body and soul into someone, grow closer, aiming for an ecstatic oneness. We begin to believe that we do 'know' the other one. But how close can one possibly get? Taking place between two breakfasts, Half-fried Eggs and Oregano is a 25-min slice-of-life tale of solitude and togetherness, of dichotomies and wholeness, of love and its unpredictability."
She also revealed the hardworking team of this short film by adding, "Starring | Parna Pethe & Siddharth Menon, Written & Directed by Nikhil Patil, Chief Assistant Director | Praveen Jadhav, Assistant Director | Rohan Patil, Cinematography & CC | Satyajeet Shobha Shriram, Assistant Cinematographer | Hrishikesh Daud, EP | Rohit Petkar & Meera Krishnan, Production Assistant | Rushi Tapase, Make-up | Sarah Lele, Costumes | Meera Krishnan, Edit | Aniket Kale, Music | Saket Kanetkar, Sync Sound | Swapnil Kulkarni, Sound Design | Ishaan Devasthali, Foley Artist | Adwait Walujkar & Mixing Engineer | Shishir Chousalkar"
Half-fried Eggs And Oregano is an upcoming Marathi short film written and directed by Nikhil Patil. It features Parna Pethe and Siddharth Menon in the lead roles.
Image source: instagram/parnapeace/sidmenon1