Happy Birthday Sai Tamhankar: From Priya Bapat, Girija Godbole, To Siddharth Chandekar Here Are Celebs Pouring Their Wishes On Social Media
Sai Tamhankar gets showered with birthday wishes and love from her fans to celebrity friends on social media as she turns 35.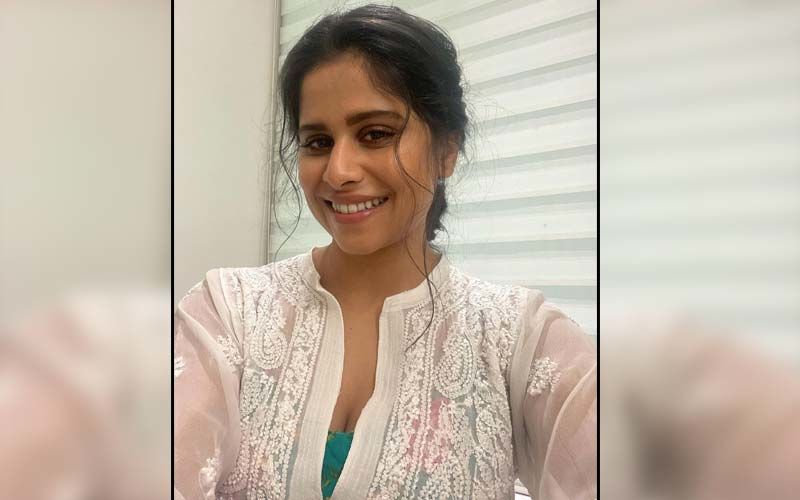 Today marks the 35th birthday of one of the most popular Marathi actresses, Sai Tamhankar. The actress who has won the hearts of many with her bold and powerful performance turned 35 years old today on 25th June. Starting her career by doing a stint in plays and later appearing in Marathi television shows including Ya Gojirvanya Gharat, Agnishikha, Sathi Re, and others to getting offered roles from big directors for movies, Sai has come a long way and has built her name in the Marathi Industry.
Sai's filmography includes Sanai Chaughade, No Entry Pudhe Dhoka Aahey, Pune 52, Balak palak, Duniyadari, Time Please, Girlfriend, Dhurala, and more! Her Hindi film performances in Ghajini, Wake Up India, Hunterr, etc, carved her a special place in Bollywood.
Now on this special day, Sai Tamhankar has been getting showered with love and wishes from her fans and friends since midnight. The actress who is every celebrity and fan-favorite received many wishes from her celebrity friends including Priya Bapat, Girija Godbole, To Siddharth Chandekar, and many more.
Priya Bapat took to her Instagram and wished a happy birthday to her friend and 'Vazandar' co-star Sai Tamhankar. She shared goofy pictures of them and bidding her a happy birthday, she wrote, "Good wishes To the one hardworking, passionate, talented friend ❤️😘 keep inspiring me and many others. Wish you many many happy returns of the 😘 @saietamhankar"
Girija Godbole not forgetting her favorite friend's birthday and sent her a previous message. She shared a picture of her with Sai Tamhankar and wrote, "am not going to say 'You have no idea how much I love you because you do. Happy Birthday my OG main, @saietamhankar" Sai Tamhankar and Girija Godbole were both seen smiling happily and enjoying each other's company in the picture.
It isn't a secret anymore that Sai Tamhankar and Siddharth Chandekar are good friends and are from time to time seen spending time with each other and goofing around. The actor and actress, both never forget to bid a happy birthday on their birthdays and send wishes as well as gifts to each other. Now on this special day, Siddharth Chandekar also took to his Instagram to wish a happy birthday to the birthday girl. He shared a picture of them sitting on a sofa while Siddharth holding an umbrella above them. He wrote, "Happy Birthday the chosen one. I'll be there for you. Coz you're there for me too.."
We wish this amazing actress and spell-binding diva a very Happy Birthday!
Image source: instagram/priyabapat/girijaoakgodbole/sidchandekar/saietamhankar