Heena Panchal To Star In A Marathi Music Video Titled Mogli
Bigg Boss Marathi fame Heena Panchal surprises fans with the poster reveal of her upcoming Marathi music video, Mogli.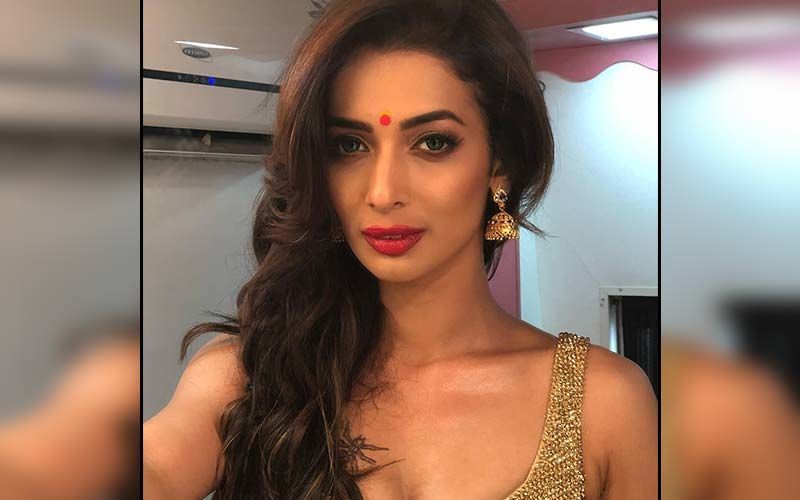 Bigg Boss Marathi fame Heena Panchal has always been active on social media. With her constant fun posts on her social media handles, the actress never failed to keep her fans entertained. After rising to fame since her appearance in the second season of Bigg Boss Marathi, Heena has gained quite a huge fanbase. And now surprising her fans, the actress has shared a post about her upcoming project.
The actress recently took to her Insta to share the poster of her upcoming project Mogli which is an upcoming Marathi music video.
Starring choreographer John Kagada opposite Heena, Mogli is a Prakash Ghadge directorial music video. The lyrics of this song are written by musician Prakash Prabhakar who's also the one making his words alive along with singer Larissa Almeida. The music video is produced under the banner of Tips Marathi. And by the look of this poster, the music video seems to be a funky one.

In her recent most Insta post, Heena has also shared the poster of this upcoming music video. The actress asked everyone "Get ready to shake your legs to the funky beats of our LATEST Marathi track,' Mogli'!" through her caption. Well, looking at this awesome teaser it surely looks like the funky beats of Mogli will be spitting fire all over social media. Heena's look in the music video is as hot as ever, also John looks pretty hot himself. After seeing such an amazing teaser, the fans have gone crazy in the comment section.

Although the music video is coming soon on the YouTube channel of Tips Marathi, the actress has not given any leads on the release date yet. So, to get notified with further details on this hot topic don't forget to stay tuned with us!
Image source: Instagram/theofficialheena