Hing Pustak Talwar Trailer Out Now: Marathi Web Series On The Life Of Seven Friends To Star Kshitish Daate, Ketaki Kulkarni, Alok Rajwade, And Others
Planet Marathi OTT's upcoming web series, Hing Pustak Talwar's official trailer is out.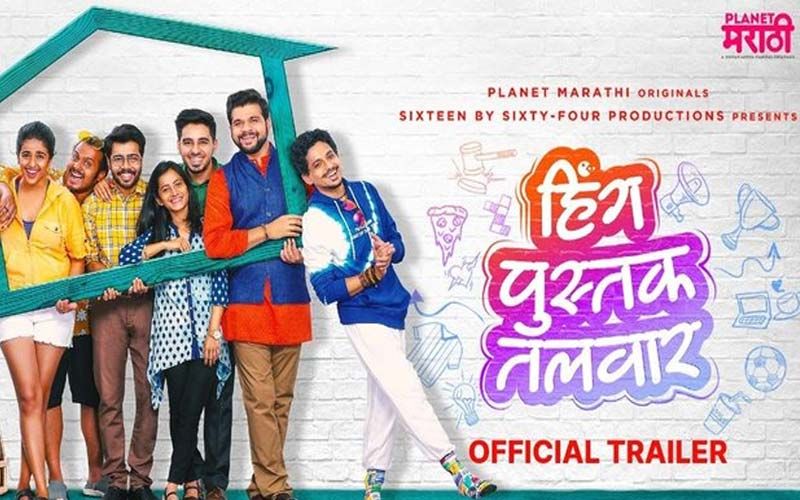 'Planet Marathi OTT' is coming to the audience in a few days. Planet Marathi has already brought the trailer of its upcoming web series to the audience. These trailers with different styles are getting huge responses from the audience. After two different themes 'Sopp Nasatan Kahi' and 'Jobless', 'Planet Marathi' is now coming up with a web series 'Hing Pustak Talwar' directed by Nipun Dharmadhikari, Nitish Patankar, Anupam Barve, Makrand Shinde and making the audience laugh.
The name of this web series is unique. So everyone is curious about what exactly it will look like. Just as the five fingers of the hand are not the same, so the personality of all the friends and family is not the same. Friends from different backgrounds will come together and make the audience laugh out loud. Recently, the trailer of 'Hing Pustak Talwar' was released on social media. Watching this web series will remind you of your friends and family.
Everyone in a group of friends has such a special identity. Not everyone has the same temperament. This web series also has abandoned personalities with similar characteristics. 'Akshay' who is fed up with corporate tensions, 'Amit' who is stuck between girlfriend and boss, 'Amrita' who is simple, naive and innocent, 'Sanika' and 'Pandey' who gives one-stop solution to everyone's problems.

Now, when all these people of different natures come together, the audience will be able to see what will happen on 'Planet Marathi OTT' from 31st August. The web series is written by Omkar Rege and Tanmay Kanitkar and stars Akshay as Shaunak Chandorkar, Amit as Sushant Ghadge, Amrita as Ketki Kulkarni and Samar as Kshitish Date. Kaustubh is played by Neil Salekar, Sanika is played by Mansi Bhawalkar and Pandey is played by Alok Rajwade. This bustling gang will come to visit all of you from 'Hing Pustak Talwar'. Of course, the web series 'Hing Pustak Talwar' is going to entertain the audience with a lot of laughter.
Hing Pustak Talwar is a light comedy about a group of friends. The web series is directed by Nipun Dharmadhikari, Makrand Bharat Shinde, Nitish Vivek Patankar, Anupam Barve featuring Alok Rajwade, Neel Salekar.





Image source: Twitter/PlanetMOTT