International Dance Day: Here's How Amruta Khanvilkar, Urmila Kothare, Vaidehi Parshurami, And Siddharth Chandekar Celebrated The Day
Take a look at how our M-Town celebrities celebrated International Dance Day.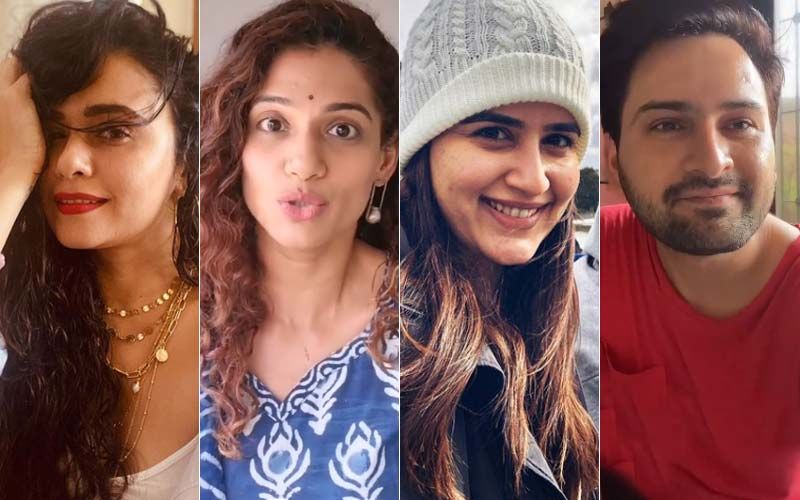 Yesterday, the 29th of April was worldwide celebrated as International Dance Day. Dancers and people that love dance celebrated the day by sharing various stories and videos about the day on their social media handles. Like other people, our M-Town celebrities have also expressed their love for dance through their amazing dance performances on social media.
Marathi star Amruta Khanvilkar as we all know is a great dancer. The actress has a long history of dancing, as she has participated in and judged various dance reality shows. Thus, to express her love for the dance, she recently took to her Insta to share a dance video celebrating the day. As we can see, the video is a throwback of her performance with singer Shalmali Kholgade on the song Kalle Kalle.
The celebrities celebrating the day also included renowned classical dancer and actress Urmila Kothare. On the occasion of International Dance Day, the actress shared a video performing Kathak. Describing the importance of Bhaav (Expressions) as an integral part of Kathak, the actress showed some soulful moves on the lyrics of Aaoge Jab Tum. Her moves were so smooth and accurate on the lyrics, just like the perfect expressions that she displayed.
Actress Vaidehi Parshurami who is also known for her love of classical dance Kathak shared a video as well. The actress expressed her love for Kathak with her amazing dance performance. Being a trained classical dancer like Urmila, we can see the perfection in expression and steps in Vaidehi's performance as well. Her Kathak performance looked absolutely flawless, as she performed it on classical music.
Showing his love for dance, Marathi star Siddharth Chandekar also shared a video on his Insta handle. Celebrating International Dance Day, the actor shared a video of him performing a dance with actress Parna Pethe. Both actors did some crazy as well as amazing dance steps on Don't Rush while being on the set.
Like these many other M-Town celebrities celebrated International Dance Day in their own way while expressing their love for dance!
Image source: Instagram/sidchandekar/parashuramivaidehi/urmilakothare/amrutakhanvilkar