Intriguing New Poster Shared By Prasad Oak, Chinmay Mandlekar And Sonalee Kulkarni, Is It About A New Film Coming Soon?
Excitement is at its peak with an intriguing new poster shared by Prasad Oak, Chinmay Mandlekar And Sonalee Kulkarni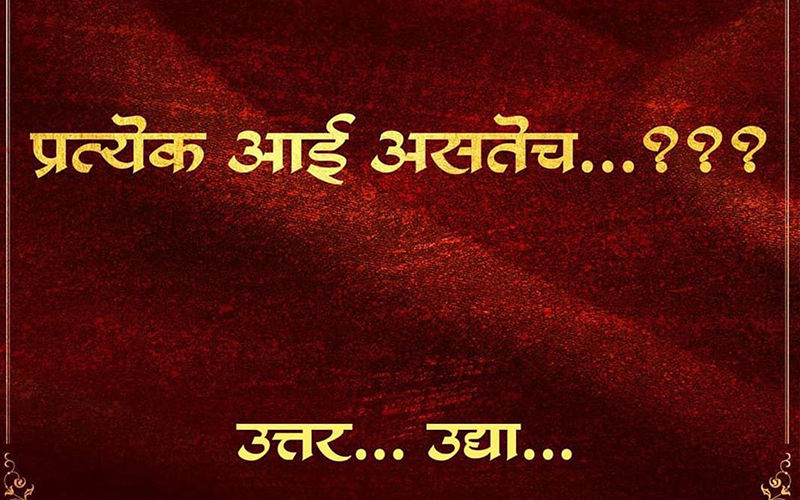 It is not new that Marathi actors and directors share posters and teasers of their films for promotion but this new poster shared by multiple actors is making us curious. It does not tell us about a film or an actor. It is just a quote that asks us, 'Every mother is... ?'.
The actors Prasad Oak, Chinmay Mandlekar and Sonalee Kulkarni, shared the post on their Instagram handles.
'Khichik' superstar Siddharth Jadhav too commented on Sonalee Kulkarni's post saying that 'he is excited about it'. He adds to the curiosity by not mentioning any more details about the post. Will this poster be for a film or series?
This poster is in the backdrop of a royal maroon background with a golden border. The look and feel is certainly grand and gives a mysterious vibe. What will be the answer to the question in the poster?
Actor Sonalee recently wrapped up her shoot of 'Jhimma', Prasad Oak's last film was a house full blockbuster hit comedy, 'Ye Re Ye Re Paisa 2'. Chinmay Mandlekar has recently turned into a director for Marathi drama. 'Nimma Shimma Rakshas' is his ongoing project. He will also be seen soon in 'Fatteshikast' a period drama. Will these actors be starring in this creation?
Answers will be revealed today as mentioned in the post. Follow this space to know more about this mystery.
Image Source:- instagram/oakprasad/sonalee18588