Kantabai Satarkar Passes Away: Hemant Dhome Pays Tribute To This Tamasha Artist On Her Sad Demise
Veteran Tamasha artist Kantabai Satarkar Passes away today, Hemant Dhome mourns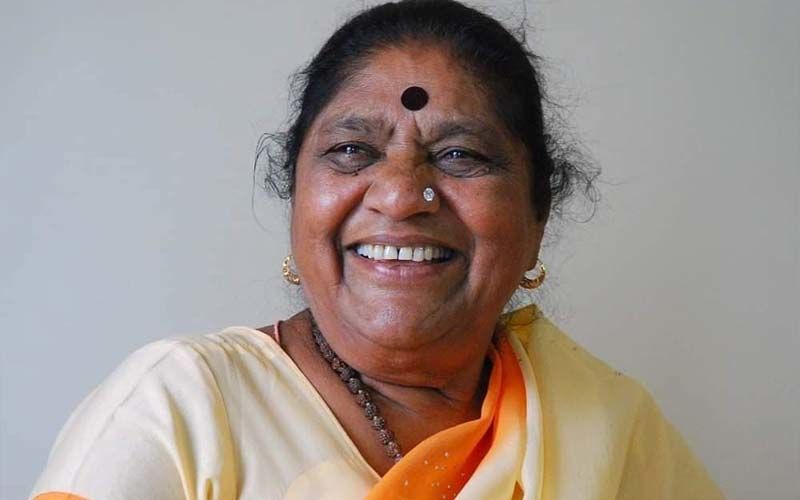 The veteran Tamasha artist Kantabai Satarkar passed away yesterday at Sangamner, Maharashtra. She was tested positive for COVID-19. She was 82. Actor-director Hemant Dhome mourns on the sad demise of Kantabai Satarkar.
He wrote an emotional note and paid his tribute – "ज्येष्ठ तमाशा कलावंत कांताबाई सातारकर यांचं निधन... मोठ्या कष्टांनी त्यांनी तमाशा जगवला... वाढवला! मनोरंजनातुन प्रबोधन केलं! लोककलेच्या नभांगणातुन एक मौल्यवान तारा निखळला!! तुमचा हा हसरा चेहेरा कायम स्मरणात राहणार! भावपूर्ण श्रद्धांजली! Veteran Tamasha artiste Kantabai Satarkar Mancha passed away ... She struggled so much to sustain Tamasha ... raised the bar of Tamasha! Enlightened society through entertainment! A precious star emerges from the folklore!! Your smiling face remains in our memory! A heartfelt tribute!". The fans of Hemant Dhome also paying tribute by commenting in the comment section on the demise of a great artist. Her sad demise is a great loss to the Marathi entertainment industry.
ज्येष्ठ तमाशा कलावंत कांताबाई सातारकर यांचं निधन... मोठ्या कष्टांनी त्यांनी तमाशा जगवला... वाढवला! मनोरंजनातुन प्रबोधन केलं! लोककलेच्या नभांगणातुन एक मौल्यवान तारा निखळला!! तुमचा हा हसरा चेहेरा कायम स्मरणात राहणार!
भावपूर्ण श्रद्धांजली!🙏 pic.twitter.com/0z306chx7Q

— Hemant Dhome | हेमंत ढोमे (@hemantdhome21) May 25, 2021
Kantabai Satarkar along with Tukaram Khedkar initiated their own Tamasha group named "Master Raghuveer Khedkar Lok Natya Tamasha Mandal". She played various roles like a great actress, a great singer, a great play writer, a great manager; she secured her place with a great struggle in the field of Tamasha. There are many examples of men playing the role of women in Marathi theater, but there are few examples of women playing the role of men. Dr. Santosh Khedlekar has written a biography on Kantabai Satarkar in four editions that have been published.

Meanwhile, on the professional front, Hemant has postponed the release date of his upcoming film 'Jhimma' which features actors like Sonalee Kulkarni, Sayali Sanjeev, and Siddharth Chandekar in key roles.
Image source: twitter/hemantdhome21/instagram/rohit_rajendra_pawar_speaks