Ketaki Mategaonkar Pays A Tribute To Sushant Singh Rajput Through This Song
Actress Ketaki Mategaonkar paid a heartful tribute to late actor Sushant Singh Rajput, with a female version of his song Khairiyat.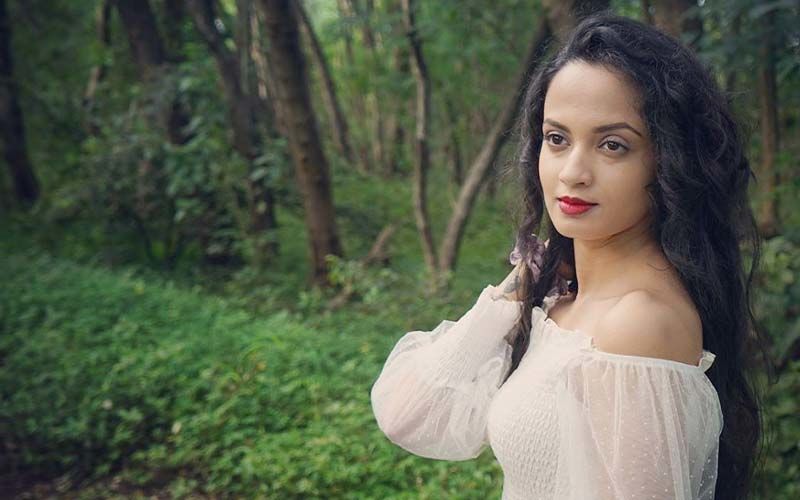 It has been 3 months since the death of the actor Sushant Singh Rajput. His death has brought great sadness over the Indian film industry. The impact of his death still hasn't faded from everyone's mind. People have done so many things to give him tribute. One of them is actress Ketaki Mategaonkar. She has recently given him tribute through a female version of his song Khairiyat.
Khairiyat is the song from Sushant's film Chhichoore. It was originally sung by singer Arijit Singh. It is still a favorite song of most of the people because it has beautiful lyrics and Arijit's amazing voice. But this new version sung by Ketaki is also awesome.

Ketaki has shared the trailer on her social media handles. Ketaki's voice as everyone knows is amazing. But the way she has sung this song is just outstanding. Her perfectly smooth voice has transformed this melody into a perfect female version and a perfect tribute.
The music in this version is also incredible. The music production if this song is done by Anubhav Gogoi. Ketaki has posted this song on her YouTube channel. She has also given the link in her Insta bio. Her fans loved this female version of Khairiyat.
Ketaki's voice has amazed everyone with her songs like Mala Ved Laagale Premache, Sunya Sunya, Maze Tuze, and many more. This time, as she said in her caption "A tribute to an artist from an artist.". She has truly lived up to this statement. Ketaki has also posted her classical songs on YouTube. Her previous song was Pilu Udoniya, which she dedicated to her master, Pandit Raghunandan Panshikar.

Image source: Instagram/ketakimategaonkar