Know What's Cooking On The Set Of Shubhmangal Online
The team of Shubhmangal Online enjoys a delicious Sunday feast together. Take a look at it here.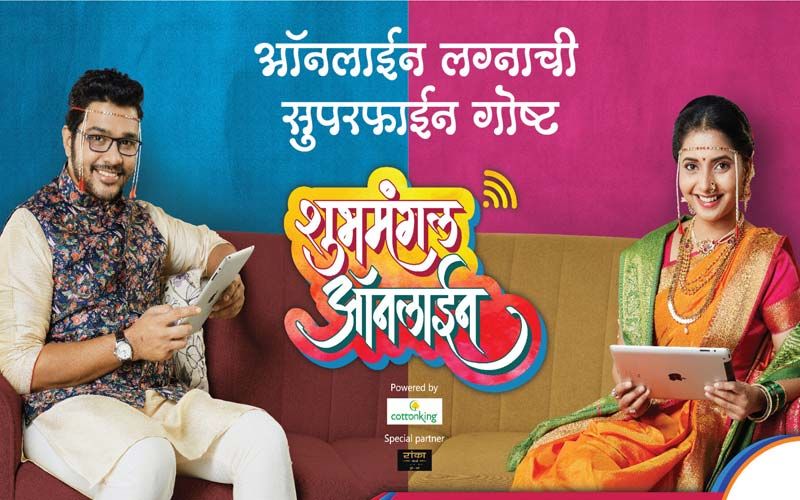 It is always fun to watch the BTS of any TV series or film. The fun that the team of any series has on the shoot is always different than what we see on the screen. Last Sunday, the team of Saili Sanjeev and Suyash Tilak starrer famous TV series Shubhmangal Online had a great time while on the set. The whole team enjoyed a delicious feast prepared by actress Samidha Guru who plays the role of Aishwarya in the series.
Sharing the BTS from the set, actress Sukanya Mone gave fans a glimpse of their amazing feast.
As mentioned by Sukanya, Samidha prepared the Nagpur special Vada Rice Curry on the set with help from Yogesh Kelkar. The dish looks absolutely tempting, as Samidha is preparing it to serve. The crushed Vada on rice garnished with Asafoetida water and tempered garlic. Just looking at this dish would make anyone's mouth water. Also, the team seems to be enjoying the dish a lot, judging by their reactions after taking a bite of this delicious feast. Sukanya praised Samidha's feast through her caption under this post.
Talking about others, everyone else praised Samidha as well. Co-actor Milind Phatak shared a full recipe video while Samidha was preparing the dish.
Image source: colorsmarathi