Manasi Naik Embraces The Haryanvi Culture Of Her Marital Home
Actress Mansi Naik gives a glimpse of her marital home, as she embraces the beautiful Haryanvi culture.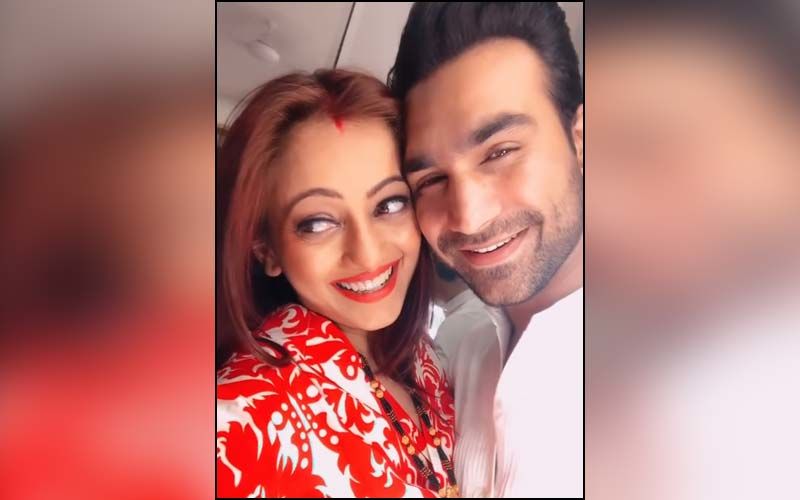 Since her marriage with International boxer Pardeep Kharera, actress Mansi Naik has been keeping fans updated with her posts, showing her married life. From her wedding day to her romantic honeymoon, the actress shared various posts on her social media handle, while getting showered by love from her fans. Recently, giving a glimpse of her life after marriage, the actress shared with us the Haryanvi culture of her marital home.
Sharing a video from her marital home in Haryana, the actress blesses her fans with a quick view of her married life.
Appreciating her marital home, saying "Sasural Ho Toh Aisa 🙏🏻", the actress expressed her love for it. As we can see in this video, the actress can be seen plucking fruit from her farm at Haryana. We can clearly see how happy our newlywed bride is in this video. Embracing the culture of her new home, the actress wrote some lovely lines for it in the further caption. Fans showered her with blessings through their comments on this post.
Mostly known for her performance in Marathi music video, Baghtoy Rikshawala, actress Mansi Naik has appeared in various Marathi films. Her performances in her films like Jabardast, Kutumb, Murder Mestri, etc. are some of her most appreciated performances so far.



Image Source: Instagram/manasinaik0302