Manava Naik, Siddharth Jadhav, And Amey Wagh Catch Up At Pre-Release Of An Upcoming Movie
Actress Manava Naik caught up with actors Siddharth Jadhav and Amey Wagh for the pre-release of director Aditya Sarpotdar's upcoming film.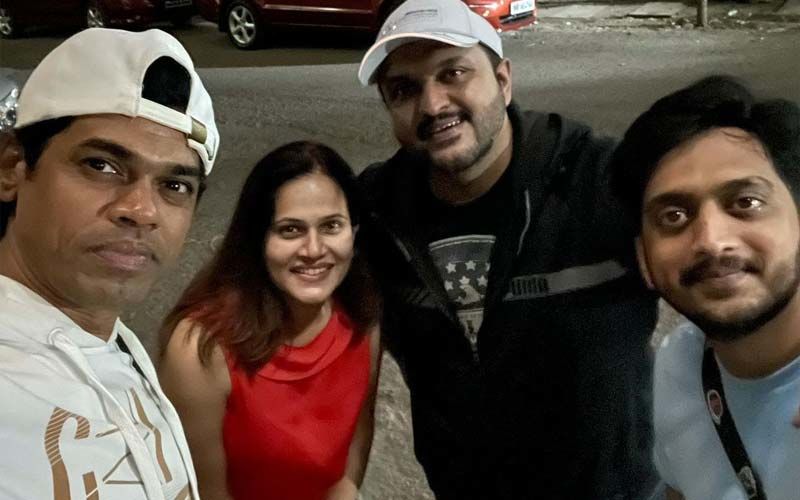 Recently, Manava Naik, Siddharth Jadhav, and Amey Wagh caught up with director Aditya Sarpotdar for the preview of his upcoming film. The actors had a good time at the preview and actress Manava Naik shared a moment from their meet up, on her Insta handle.
The actress took to her Insta to share her selfie with Siddharth, Amey, and Aditya after their nice movie eve. The actress also gave a sweet caption to their meet-up saying "A fantastic movie with dear friends an evening to remember".
All four of them look happy in this selfie, meaning something amazing is about to come in near future. According to the story posted by Amey, this meet-up was done for the preview of Aditya's upcoming film Unaad. Amey also said that the preview was great as the performances of the actors technical team of the film is amazing. Manava's selfie and Amey's story has lit a spark of curiosity among the fans about this film.
Aditya's film Unaad is a musical film based on the Koli community. The shoot of this film has been done at a place in Konkan. This film has actress Devika Daftardar and actor Hemal Ingle in the lead role. The film is produced by Ajit Arora. And, after hearing this great news about the preview of this film, the audience is excited to hear the release date and more details of the film.
So, stay tuned with us for further news on this amazing upcoming film.
Image source: Instagram/manava.naik