Marathi Filmfare 2021: Lalit Prabhakar, Mukta Barve, Bhagyashree Milind, And Sonalee Kulkarni Strike A Pose With Their Black Lady
Take a look at these big winners of the Marathi Filmfare 2021, as they strike a stunning pose with their Black Lady.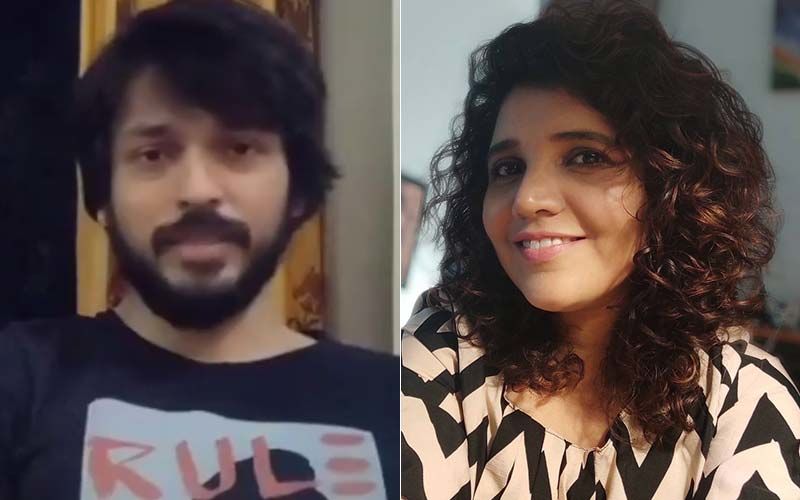 Filmfare awards have always been given to the artists who have entertained their audience with sheer talent and flawless acting. Thus, the winners of black lady are truly the deserving and the best actors of every industry. Talking about Filmfares, this year's Marathi Filmfare has also recognized the true talent in the Marathi industry and awarded them with the Black Lady. Among the winners, four actors namely Lalit Prabhakar, Mukta Barve, Bhagyashree Milind, and Sonalee are the most talented ones who have won the hearts of the Marathi industry.
Thus, as these four became the big winners of the Filmfare they struck a stunning post while holding their black lady.
Sharing the amazing picture of these actors, Planet Marathi posted the picture on their official social media handle. As we can see in this picture, everyone struck a stunning and royal pose, perfectly befitting the winners of Black lady. After blessing the fans with their flawless and promising acting skills, these actors truly deserve what they are honored with.
Talking about their awards, actor Lalit Prabhakar and Bhagyashree Milind the Critics' Award for Best Actor Male and Female respectively for their astounding performance in the blockbuster film Anandi Gopal. Actress Mukta Barve won the award for Best Actor In Leading Role (Female) for her amazing acting in her superhit film, Smile Please. Sonalee on the other hand also won the Critics' Award for Best Actor (Female) for her superhit historic drama Hirkani.




Image Source: Instagram/planet.marathi/muktabarve/lalit.prabhakar