Mrunmayee Deshpande And Swwapnil Joshi Get Candid Responding To Snarky Twitter Comments
Check out the sarcastic side of actress Mrunmayee Deshpande as she responds to the snarky Twitter comments made on her, on the show Kuch Katta hosted by actor Swwapnil Joshi.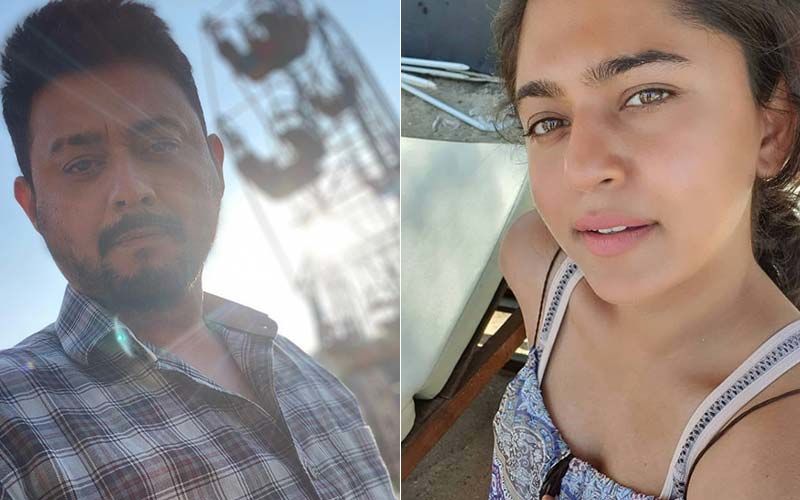 Being a star is not an easy job, as you always have to work to please your audience and live up to their expectation. In this whole process, an actor makes many fans as well as haters. Having fans is important but having haters is also of the same importance, as they inspire you from time to time to work in order to turn them from your haters into your fans. Thus, when actors post anything on their social media handles they receive comments having praises from their fans and some comments showing criticism from others.
Talking about snarky comments, Marathi superstar Swwapnil Joshi has been running a Marathi radio show called Kuch Katta, presented by the Radio Mirchi Marathi. Hosting the show, Swwapnil invites various Marathi celebrities and reads snarky Twitter comments made on them, and hears their response over them.
In a recent episode of the Kuch Katta, actress Mrunmayee Deshpande visited the show. As usual, Swwapnil hosted the show in a funny manner while reading the snarky comments made by people on Mrunmayee. Hearing the criticism from the audience, Mrunmayee responded in a very sarcastic manner, giving a perfectly suitable and sarcastic answer to every comment made on her. The show was fun as always and the audience really did enjoy the show, looking at their huge response to it.

Meanwhile, on the work front, Mrunmayee will soon be judging the upcoming Marathi female talent show Maharashtrachi Lavanyavati. Swwapnil on the other hand appears as a permanent guest on Maharashtras favorite Marathi comedy show Chala Hawa Yeu Dya. Soon he'll be meeting his fans with the sequel of his blockbuster thriller web series, Samantar, Samantar 2.




Image source: Instagram/swwapnil_joshi/mrunmayeedeshpande