Mrunmayee Deshpande Kicks Off Her Shoot For Hosting 'Yuva Singer Ek Number'
The favourite actress, dancer and now a director of Marathi industry, Mrunmayee will be seen hosting Yuva Singer Ek Number'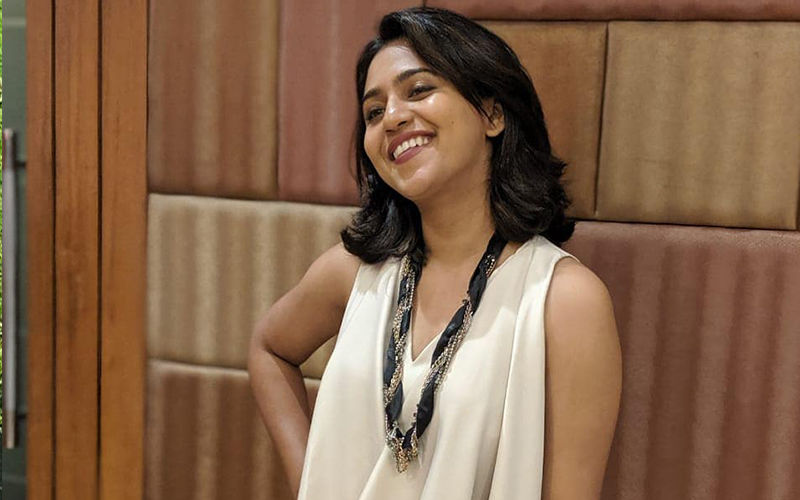 Mrunmayee Deshpande is a talented actress, dancer and now a director too. She will be seen hosting the reality show 'Yuva Singer Ek Number', Vaibhav Mangle and Sawani Shende will be judges for this show where talented stars from Maharashtra will be scouted for their singing talent. Mrunmayee recently took to Instagram sharing her excitement to kick-off her shoot for this show.
Mrunmayee made her debut through 'Agnihotra', as Sai opposite to Siddharth Chandekar. She also worked in the serial 'Kunku' opposite to Sunil Barve which became quite a hit in the prime time serials. Her latest work includes, 'Miss U Mister', '15th August', 'Farzand', 'Shikari' in commercial cinema and 'Anurag' and 'Bogda' on a web platform.
Audience love Mrunmayee's presence in the reality show 'Eka Peksha Ek' as a participant, flirting and joking with host Pushkar Shrotri. Fans are keen to see her as a host with her charming presence.
Most dancing reality shows have given Maharashtra talented singers in the past. Audiences are looking forward to be swamped in melodies of talented Marathi singers.
Image Source:- instagram/mrunmayeedespande