Mukta Barve, Lalit Prabhakar Starrer 'Smile Please' Releasing This Friday
Here's all you need to know about Vikram Phadnis directed Marathi movie 'Smile Please' starring Mukta Barve and Lalit Prabhakar. Catch the movie in theatres, this Friday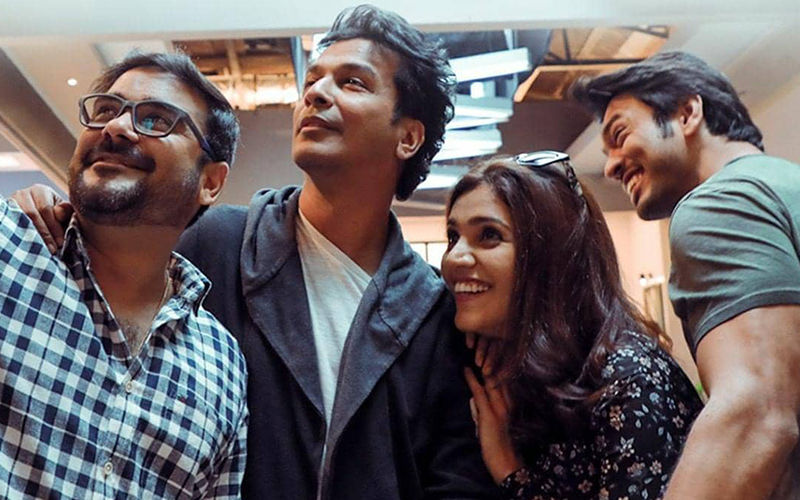 'Smile Please' is the journey of Nandini Joshi, who is an award winning photographer. Being a mother of an adolescent and a wife of an ever-busy husband, Nandini struggles to find her dignity and purpose in her mid-life crisis. This is when a young man, Viraj, enters her life and guides her along a new path. The film sends out a beautiful message saying, 'when nothing else works, smile please!' Directed by Vikram Phadnis, 'Smile Please' will take you through this emotional journey of Nandini.
Nandini is played by Mukta Barve. Mukta and Vikram have worked together previously in 'Hrudyantar' which received a lot of recognition and praise from film critics and the audiences. It will be interesting to see this duo spin their magic again on the big screen after 2 years. Mukta has been sharing the posters and behind-the-scene pictures on her Instagram right from the mahurat shot of the movie.
Viraj, played by Lalit Prabhakar, was last seen in the thought provoking, intense drama Anandi Gopal, and light, romantic comedy Chi Va Chi Sau Ka. You will also see Prasad Oak, Aditi Govitrikar, Trupti Khairnar and Bijay Anand playing important roles in the plot of the film.
What has piqued all the excitement is Bollywood stars promoting 'Smile Please'. At first it was the King of Bollywood, Shahrukh Khan at the launch of official trailer, then Instagram post by marathi mulga Riteish Deshmukh, followed by Karan Johar promoting it in one of his tweets. Let alone Bollywood, 'Smile Please' is being recognized globally as it has been selected for International Film Festival, Melbourne this year!
Follow this space to know more about the updates on 'Smile Please'.
Image Source:- Instagram/lalit.prabhakar