Neena Kulkarni Performs Stunts With 5kg Swords In A Nauvari
Neena Kulkarni is seen performing stunts with 5kg swords in Nauvari essaying a role in historical TV Show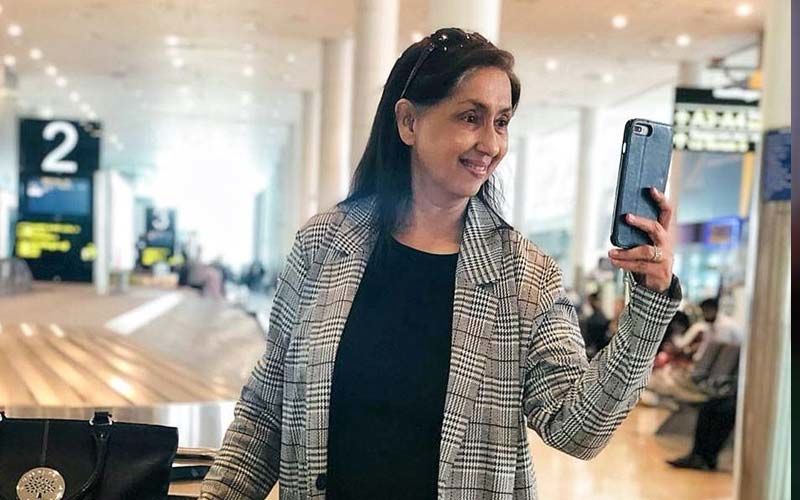 The veteran actress Neena Kulkarni is busy in essaying a strong historical character Jijamata in the upcoming TV serial 'Swarjya Janani Jijamata'. Neena Kulkarni is quite active on social media and recently she has shared a video from her set where she can be seen with her sword combat adventure.
Reportedly, it's a 5 KG weigh sword and the actress captioned the post as –"Preparing for combat... And these are 5 kg( my guess) swords which we are handling! It's exhilarating, it's surreal for me! Thank you @sonymarathi @jagdamb_creations_official for giving me this opportunity to delve into the mind and psyche of this great lady @swarajya_janani_jijamata. (लढाईस सज्ज मी @sonymarathi आणि @jagdamb_creations_official ची ऋणी आहे, मला #स्वराज्यजननीजिजामाता ची भूमिका साकारण्याची संधी दिल्या बद्दल)".
The fans loved Neena Kulkarni's historical avatar and poured their love for the veteran actress with appreciation words in the comment box. The story revolves around how Jijamata guided her son Shivaji Maharaj in a political and physical battle to establish Swarajya in the province.
Image source: Instagram/neenakulkarni