Nehha Pendse's Pet Chow Chow Makes The Actress Run Around The House In Circles In This Video
Nehha Pendse recently shared a video of how her furry friend keeps her company.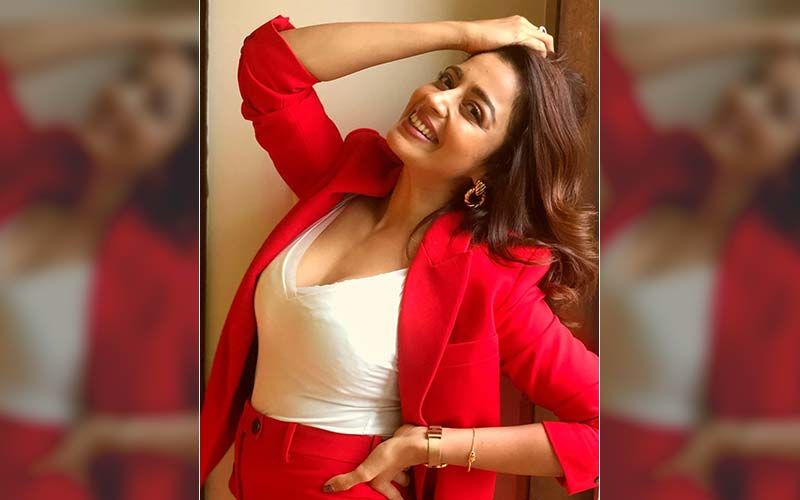 Bigg Boss 11 contestant and Marathi celebrity Nehha Pendse has been away from the TV for a long time now. Ever since her wedding, her fans have seen the actress less often on television. But the actress makes sure no one misses her too much on her social media. She recently shared a video of how her furry friend keeps her company.
The actress is spending most of her time with her dog who seems to be having a mind of his own. Her Instagram posts are proof of how much she is obsessed with her Chow Chow.
The actress says, "Teddy is like no other dog I have ever dealt with.. to have a Chow Chow is to make peace with the fact that he will have a mind of his own, pure pain in the ****". She used to own a dog Jimmy who was easy going and chilled. Nehha even treated Jimmy as a sibling. Nehha's Chow Chow Teddy is more like a baby to her and he keeps Nehha busy.
Nehha's friends from the industry couldn't help but adore teddy! Nehha's June co-star Siddharth Menon wrote, "Itna cute hona yeh video hahahah 🤗🤗", to which Nehha replies, "quarantine is a bliss with my potta 😇". Megha Sampat comments, "Hi gaya tera cardio aaj ka 🤣🤣🤣" Nehha apparently does this workout thrice a day! Shubhankar Tawde and Suyash tilak too adored the pet. Actress Sanskruti Balgude who actually shot the video comments Teddy is made for her!
image source:-instagram/nehhapendse