New Marathi Show 'Swarajya Janani Jijamata': A Grand Traditional Launch By Chinmay Mandlekar
Press conference for television show launch, was done by Chinmay Mandlekar in a signature Marathi style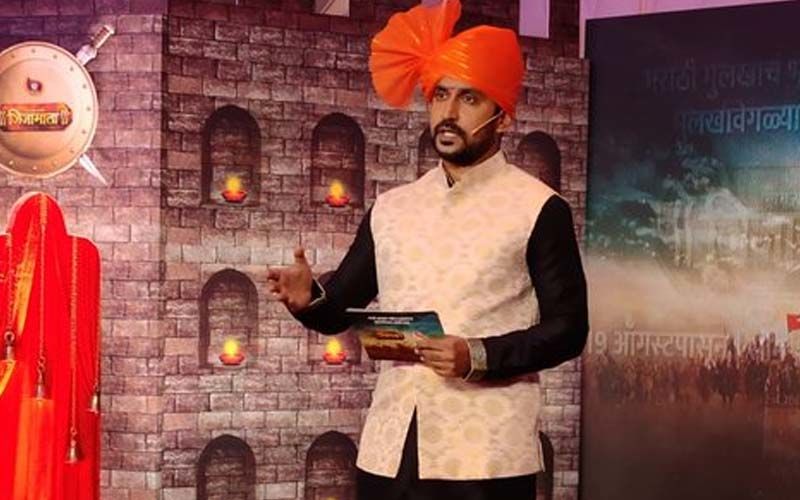 Chinmay Mandlekar conducted the press conference for the launch of iconic Marathi serial 'Swarajya Janani Jijamata'. The press conference happened in a signature Marathi style where Chinmay Mandlekar mastered the ceremony.
Amol Kolhe, the producer of the show spoke about the ideology behind this series. The production team and Sony Marathi channel producers were also present at the launch. A wonderful backdrop was built to add to the glamour! Sony Marathi announced the launch on their Twitter handle.
The show talks about the journey of the kingmaker, Jijamata. Although Shivaji Maharaj was the founder of 'Maratha Raj' and the concept of 'Swaraj', it was Jijamata who moulded him into a fair, just and forward thinking leader, who was also a brave king.
From Shivaji's infancy to his coronation and from his victory to expansion of Swarajya, Jijamata's teaching is what made all of this possible. The show will trace important events in the life of Rani Jijamata through Amruta Pawar, a popular daily soap actress.
From 19th August, we will witness the great story of the queen unfold on Sony Marathi. The show is produced by Dr. Amol Kolhe under the banner Jagdamb Creations. Swarajya Rakshak Sambhaji was a successful show delivered by Dr. Amol previously under Jagdamb Creations. His role in Chatrapati Shivaji Maharaj made him famous in the historical genre, especially from Shivaji Era.
Image Source: Twitter/sonymarathitv