Subodh Bhave Inaugurates An Exhibition Presented By Yerwada Jail Prisoners
A superstar with a heart of gold, Subodh Bhave inaugurates the exhibition of Yerwada jail prisoners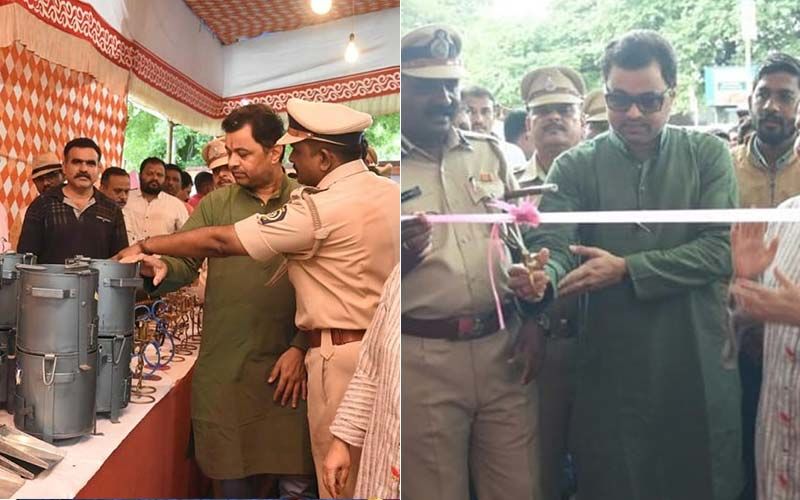 Understanding that prisoners serving their time in jail are too an important part of our society, Subodh Bhave inaugurates the exhibition presented by the Yerwada jail prisoners. Much to his delight he witnessed the enthusiasm and positivity from these prisoners.
He took note of the craftsmanship and skill of inmates while observing the objects presented in the exhibition. He also met the RJ's of Yerwada, the prisoners who set up an internal radio station named as Radio YCR.
While chatting with the prisoners and jail officers, Subodh realized that people have committed mistakes in the past and lost their way but they can be rehabilitated into respected citizens. He conveyed this through a short poem in his Instagram post.
While applauding Subodh Bhave's sense of inclusion towards this neglected part of our society, we should appreciate that Subodh Bhave being a super star has very little air of stardom to himself. Apart from being an actor he is a responsible social figure.
He always makes it a point to help people; via his social media, he spreads awareness about social responsibility, appreciates fans who go the extra mile, read out stories to children via his YouTube channel and imparts acting lessons to young budding talent.
Marathi audience worldwide, are fans of his acting in films like, 'Katyar Kaljat Ghusli', 'Balgandharva' and 'Aani Dr. Kashinath Ghanekar'. His ongoing play 'Ashrunchi Jhali Phule' is famous not just in Maharashtra, but across India and USA. His recent serial 'Tula Pahate Re' ended after a year full of entertainment.
Image Source: Instagram/subodhbhave