OMG! Sonalee Kulkarni Joins Bhau Kadam In This Hilarious Dance Number
Bhau Kadam and Sonalee Kulkarni shake a leg to their latest released single "Burum Burum". Find more about it, here.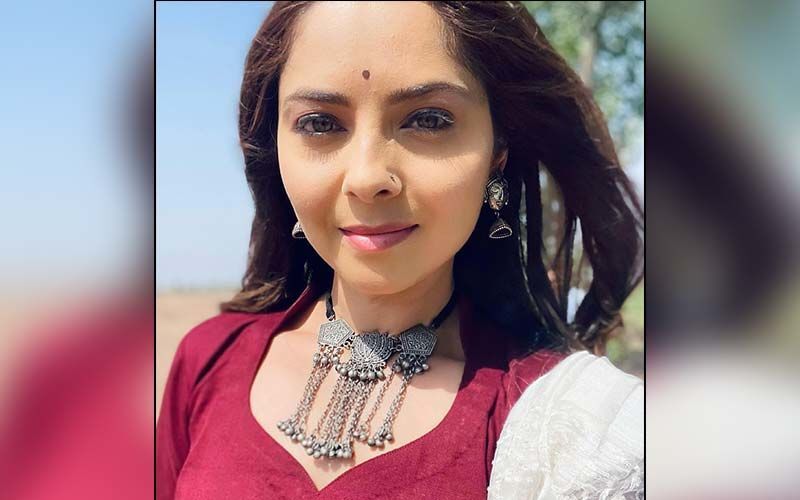 Comedy duo Bhau Kadam and Kushal Badrike are starring in the upcoming Marathi film 'Pandu', written and directed by Viju Mane. Another character playing a significant role in the film which is being released on December 3 has now been announced. Actress Sonalee Kulkarni will also be seen in the film. She plays the role of Usha. Additionally, Sonalee Kulkarni and Bhau Kadam will be seen in a romantic relationship.

The new song from the movie, "Burum Burum", has just been released. This song shows Sonali and Bhau Kadam's turbulent chemistry. Sonalee Kulkarni and Bhau Kadam's dancing skills can be seen in the music video for this song. Avadhut Gupte and Vaishali Samant have sang this song, which is currently a hot topic on social media. The pair of Pandu and Usha are popular and have been trending on social media for their fun dance and chemistry since the song's release. Sonalee Kulkarni also shared on her social media about the release of the song. The actress shared a clip from the music video on her Instagram handle and wrote," 'पांडू'ला बघून उषाचं काळीज वाजतंय, टूरूम टूरूम आन् उद्या घेऊन येतोय एक बुंगाट गाणं, बुरुम बुरुम". The fans of the film and the duo, Sonalee Kulkarni and Bhau Kadam filled her comments section by sharing their love for the song.
Pandu, the movie to be released in Marathi next month, is a comedy movie that draws humor from the characters' unique personalities. The movie will be produced by Zee Studios and will hit the bug screen on December 3.