Zombivli Releasing Soon: Lalit Prabhakar And Amey Wagh Starrer Marathi Horror Comedy Comes To Theatres In February
There has been an extended wait for the release of Marathi zombie film, Zombivli. It will premiere in cinemas on February 4 2022. It stars Amey Wagh and Lalit Prabhakar in the lead roles.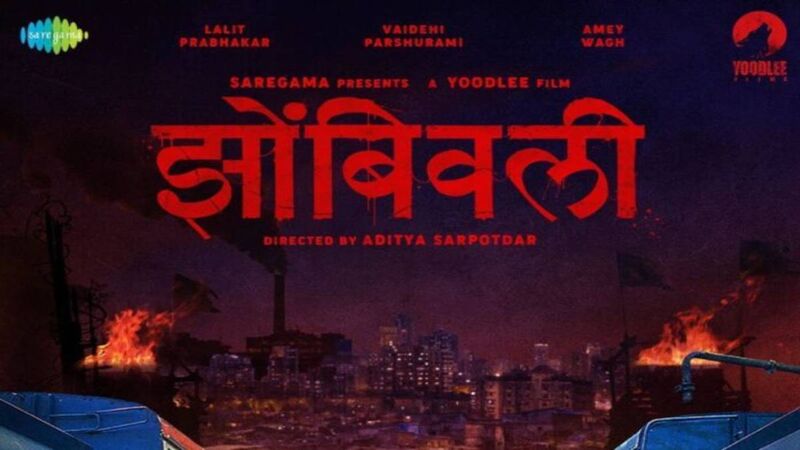 After the first poster of the Marathi horror-comedy film, 'Zombivali,' became the talk of the town, and the zombie characters featured in the poster also piqued people's curiosity, the release date of this movie has been announced.
Lalit Prabhakar, Ameya Wagh, and Vaidehi Parashurami star in the film. It is directed by Aditya Sarpotdar and is based on the idea of zombies. It was supposed to be released last year. However, the release date was pushed back due to the Corona outbreak. There's great news for the eager fans; the team has revealed the movie's new release date. Through a social media post, actor Lalit Prabhakar announced the release date of the film. "Be ready friends, they're coming for you," Lalit said, sharing the poster of the film. "Zombivali" will be released in cinemas on February 4, 2022.
Zombivali, the story of the film, depicts the urban suburbs of Mumbai, where the haves and the have-nots are divided by a wall. Sudhir and Seema, newlyweds from a middle-class family, live a happily-ever-after life, while Vishwas, a slum dweller, dreams of dignity for the people of his slum. During the first few hours after midnight, the town fills up with ominous screams and moans that do not belong to people, but to zombies.
A zombie comedy, Zombivli is the only film in Marathi to feature zombies. In the course of last year's first lockdown, one of the first Marathi films to go on floors was Zombivli, which was originally scheduled for release on 30 April. However, the second wave of COVID-19 delayed the release.