Phulala Sugandh Maaticha, August 19th, 2021, Written Updates Of Full Episode: Jiji Akka Forgives Kirti For Her Mistakes
Phulala Sugandh Maaticha, August 19th, 2021, Written Updates Of Full Episode: Jiji Akka Forgives Kirti For Her Mistakes. But while working in the kitchen, Kirti mistakenly messes up and makes Jiji Akka, angry.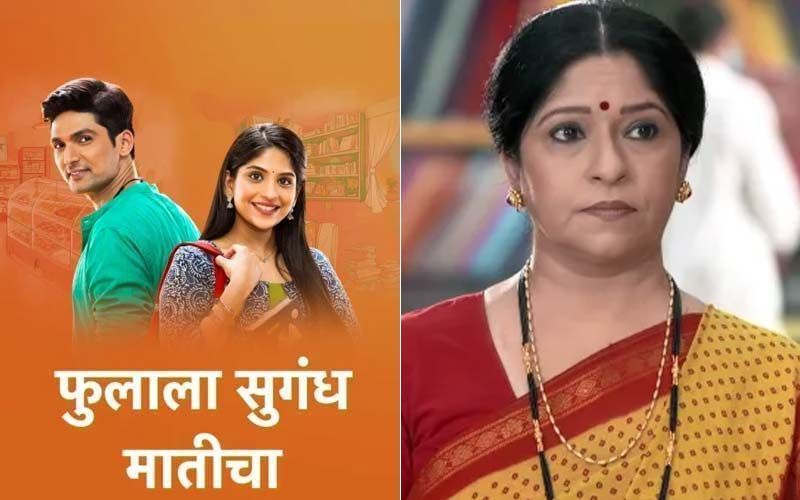 Kirti thanks Shubham for getting her back on track with the dream that she had left behind. Shubham then vows that he'll do anything to make sure that Kirti becomes an IPS officer. He also assures her that he'll ask for Jiji Akka's permission for Kirti's further studies. But making Jiji Akka angry, the couple wakes up late the next day. Kirti and Shubham hurry up and get ready to help Jiji Akka around the house chores. But as Kirti tries to help her, Jiji Akka tells Kirti that she doesn't need her help.
Now, in today's Phulala Sugandha Maaticha episode, Shubham asks Bhau to ask Jiji Akka to forgive Kirti, while Kiti desperately tries to help Jiji Akka. Jiji Akka scolds everyone as no one but her seems to be working hard for the Shraddha ceremony of Bhau's father. Jiji Akka also scolds Bhau and Shubham as they didn't take the bath. Further, Kirti grabs her ears and apologizes sincerely to Jiji Akka. And Jiji Akka forgives Kirti after all, even though Janhavi and Sonali try to make her angry with Kirti. Kirti then starts doing the work that Jiji Akka tells her. Then Bhau makes fun of Jiji Akka as she tries to scold him and goes to take a bath. Further, Shubham gets ready and wears new clothes and Kirti gets mesmerized by his look. But she moves her eyes away, as Shubham catches her staring at him. As he constantly tries to get Kirti's attention, Kirti moves away from him, as she's cleaning the floor. And as he gives in and goes away, Kirti praises him, saying that he's looking great.
Shubham then tells Kirti that he's going to talk with Jiji Akka about her dream after the Pooja. As Kirti worries about what Jiji Akka would say, Shubham asks her not to worry. He then asks her not to do something that would upset Jiji Akka, as the things won't go as they want if Jiji Akka gets angry. Further, the men in the Jamkhedkar family wear traditional clothes. While everyone feels great to wear Dhotar and Kurta, Tushar complains about it. Further, Kirti shows, Jiji Akka all the preparations that she's done for the Pooja. After checking that everything is fine, Jiji Akka asks Kirti to do further work. Meanwhile, Bhingri praises Shubham, making others jealous. As Tushar gets angry at Bhingri, Sonali praises Vikram for his looks. Then Jiji Akka asks everyone to do their work before Pandit Ji comes.
Further, Kirti cleans the dishes and shows them to Jiji Akka. Jiji Akka then teaches Kirti about the tradition, as Kirti shows her lack of knowledge about the Shraddha ceremony. While doing as Jiji Akka asks, Kirti only has one thing in her mind that she doesn't want to upset Jiji Akka. After a while, Pandit Ji arrives and begins the Pooja. Bhau, Jiji Akka, and the boys attend the Pooja, while Kirti prepares the lunch. While attending the pooja, Shubham makes a wish to his grandfather as he plans to tell Jiji Akka about Kirti's dream. In the kitchen, Kirti prepares the food. And while doing that, Kirti remembers that Jiji Akkka likes coriander in her rice, thus she goes to cut the coriander.
Jiji Akka comes to see if everything is done or not. And as she misses the coriander in the rice, she goes to grab it but gets stopped by Kirti. Kirti then hands her over the coriander that she cut. And as Jiji Akka goes to pour it on rice, she realizes that Kirti cut dill instead of coriander. And she lashes out at Kirti, scolding her for not knowing the difference between coriander and dill.



Image source: Hotstar