Phulala Sugandh Maaticha, August 20th, 2021, Written Updates Of Full Episode: Kirti Serves Food To The Pandit In A Wrong Way
Phulala Sugandh Maaticha, August 20th, 2021, Written Updates Of Full Episode: Kirti Serves Food To The Pandit In A Wrong Way. Pandit Ji gets angrier at Kirti asks him questions while trying to explain herself.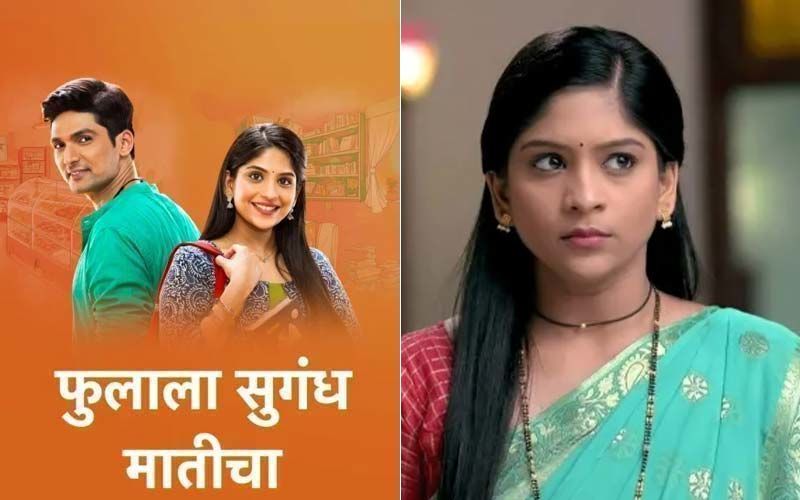 Shubham and Kirti wake up late on the Shraddha ceremony of Bhau's father. Knowing that Jiji Akka is angry at them, both decide not to upset her any further and quickly get to their work. As Shubham plans to tell Jiji Akka about Kirti's dream, he asks Kirti not to upset Jiji Akka by doing something, she doesn't want. While trying not to make Jiji Akka angry, Kirti accidentally messes up as she cuts dill instead of coriander.
Now, in today's Phulala Sugandha Maaticha episode, Jiji Akka scolds Kirti for not knowing the difference between a dill leaf and a coriander. She then asks her to keep a watch on the rice and asks her to tell Shubham to break the coconut. Meanwhile, Sonali prepares for Pandit Ji's offerings as Jiji Akka told her. While the men are attending Pooja, Kirti completes the lunch and goes to break the Coconut. As Jiji Akka sees her, she asks her to stop but it gets too late as Kirti already breaks the coconut. Sonali watches everything from behind but comes forward as Jiji Akka rushes to Kirti. Jiji Akka then scolds Kirti for not knowing the tradition as only men break the coconut for Prashad. Sonali adds fuel to the fire, trying to make Jiji Akka angrier. But Kirti questions Jiji Akka instead, asking her why should only men do the honor of breaking the coconut. She then tells her that her parents never did this discrimination. Jiji Akka asks Kirti not to teach her and insists on following the tradition. But as Kirti confronts her, Jiji Akka warns Kirti not to try changing the tradition of the house and asks her to do her work and goes to the Pooja.
Further, as the Pooja gets completed, Pandit Ji asks everyone to take blessings. As everyone takes blessings, Shubham wishes for Kirti's dream to get complete. Further, the time comes when the family offers food to Pandit Ji. Janhavi asks Kirti to serve the food while she'll give the plates. As Janhavi tries to give Sonali some work, Sonali makes an excuse. Then Kirti serves the food to Pandit Ji. At one point Pandit Ji asks Kirti to stop and everyone gets worried. As Bhau asks what happened, Pandit Ji tells him to ask Kirti if she doesn't know the difference between a celebratory or grieving ceremony. As they ask further, Pandit Ji tells them that Kirti has served the food in the wrong way. Shubham apologizes to Pandit Ji, but he gets offended. Kirti then apologizes to Pandit Ji and sincerely asks him is there a meaning behind serving the food in a traditional way or is just because of the tradition. As she says that, Pandit Ji misunderstands it and calls Jiji Akka, telling her everything. Jiji Akka also apologizes to Pandit Ji and when Vikram asks Janhavi to serve, Pandit Ji refuses to eat. Shubham and Kirti then sincerely apologize to Pandit Ji. And when Bhau tries to defend Kirti, Jiji Akka lashes at her for not knowing the tradition. Jiji Akka then asks Pandit Ji to forgive her daughter-in-law, then Pandit Ji criticizes Kirti's parents for not teaching her about the tradition.

Kirti then confronts Pandit Ji as he insults her parents. She then explains her point of offending him more. Everyone tries to stop Pandit Ji and Kirti also apologizes to him again and again, telling him that she didn't have any intention to insult him. Kirti then tries to convince him not to leave without leaving.
Image source: Hotstar