Phulala Sugandh Maaticha, Spoiler Alert, August 21st, 2021: Shubham tells Jiji Akka About Kirti's Dream
Phulala Sugandh Maaticha, Spoiler Alert, August 21st, 2021: Shubham tells Jiji Akka About Kirti's Dream. Hearing about Kirti's dream, Jiji Akka responds in quite the opposite way than they thought.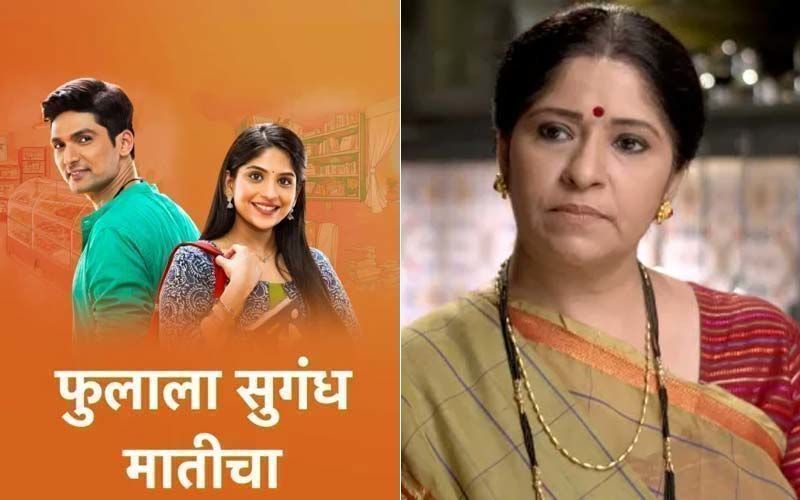 Jiji Akka scolds Kirti as she messes up in the kitchen and asks her to take care of the food. While Kirti is preparing the food, Sonali takes care of the offering for Pandit Ji, as Jiji Akka told her. While the Jakhedkar men are attending the Pooja the women are doing their kitchen and other work. As Kirti is finished with the food, she goes to break the coconut for Prashad. Even though Sonali knows as per the tradition only men break the coconut for Prasad, she doesn't tell Kirti and watches her from behind. Jiji Akka sees Kirti and yells to stop her from breaking the coconut. But Kirti breaks the coconut just a second before Jiji Akka yells and Jiji Akka then scolds her for that. But Kirti confronts her saying that her parents never discriminated between a boy and a girl. Hearing her, Jiji Akka warns Kirti not to apply her parents' rule in her house and asks her to do her work. Further, when the Pooja gets finished, Pandit Ji asks everyone to take blessings. After that Kirti and Janhavi serve food to Pandit Ji. While Kirti is serving, Pandit Ji stops her at a point. And as Bhau asks him what happened, he complains about Kirti serving the food in the wrong way, calling it an insult. Shubham and Kirti apologize to Pandit Ji and Kiti asks him doubt about the tradition which offends the Pandit. Pandit Ji then calls Jiji Akka and Jiji Akka apologizes to him. As Kirti further tries to explain herself, Pandit gets more offended and Jiji Akka also gets angry at Kirti. But Kirti doesn't stop to explain her point, as Pandit JI insults her parents. She proves tries to prove her point, telling the Pandit Ji that she didn't have any intention of insulting him.
Further, in tomorrow's Phulala Sugandha Maaticha episode, the Shraddha ceremony finally gets complete, but Jiji Akka doesn't seem to cool her anger fully. Without knowing if she's fully calmed down, Shubham tries to complete the promise that he made to Kirti. Telling Jiji Akka that like her, Kirti's parents also saw a dream for her, Shubham brings about the topic of Kirti's dream.
Hearing him, Jiji Akka asks him what is the dream that Kirti's parents saw for her. While Kirti looks at him with a worried face, Shubham tells Jiji Akka that Kirti's parents wanted her to become an IPS officer. Hearing that, Jiji Akka responds in an opposite way than Shubham had thought she would react. While Bhau looks happy to hear about Kirti's dream of becoming an IPS officer, Jiji Akka tells Shubham that she doesn't agree with that.



Image Source: Instagram/fulala_sugandh_maticha_oficial, hotstar