Rinku Rajguru To Be Seen In A Multi-starrer Netflix Original Drama Directed By Abhishek Chaubey
Rinku Rajguru will be portraying the 1980s young love opposite to Delzad Hiwale in Netflix's upcoming anthology ''Ankahi Kahaniya''.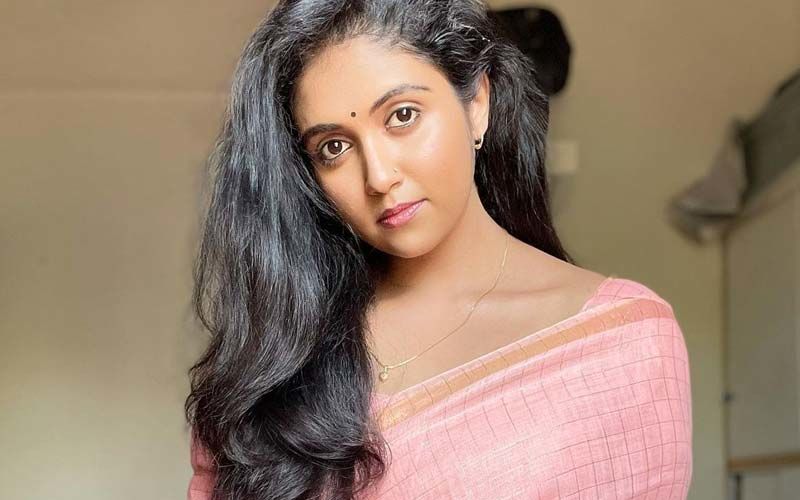 The 'Sairat' fame actress, Rinku Rajguru, showed her talent through her powerful performances in her films. The actor currently has a few new films as well as web series in her bucket. Rinku's upcoming Netflix series ''Ankahi Kahaniya'' directed by Abhishek Chaubey is set to release soon.
Now the latest is that, Rinku Rajguru who stays active on social media and constantly updates her fans about her new projects recently shared the official teaser of ''Ankahi Kahaniya'' on her Instagram. She wrote,'' Prema sathi ka ice-cream sathi? Find out soon on Netflix. Ankahi Kahaniya drops on September 17!''. The actress was seen portraying a sweet relationship hidden with countless flaws with the actor Delzad Hiwale.
She was seen expressing every emotion perfectly and making her character special. Now talking about Netflix's upcoming anthology ''' Ankahi Kahaniya'' starring Abhishek Benerjee, Zoya Hussain, Kunal Kapoor, Nikhil Dwivedi, Palomi, Rinku Rajguru, and Delzad Hiwale is an anthology featuring three stories directed by Ashwiny Iyer Tiwari, Abhishek Chaubey, and Saket Chaudhary. Ashwiny Iyer Tiwari's short film features Abhishek Benerjee and Zoya Hussain in the lead roles. While Saket Chaudhary's story features Kunal Kapoor, Nikhil Dwivedi, and Palomi.
On the other hand, Abhishek Chaubey's short film stars Rinku Rajguru and Delzad Hiwale in the lead roles. Talking about his short film, Abhishek Chaubey has said that his short film explores the young love based in the 1980s period in Mumbai province. ''When you're young and caged in Mumbai, looking for love's a sweet escape. And what's better than finding it at the movies, however fleetingly? This one's especially close to my heart. And I'm really excited for everyone to watch it,'' he said in a statement. Anakahi Kahaniya is set to release on 7th September 2021 on Netflix original.
Meanwhile, Rinku Rajguru is also working on her upcoming film ''Jhund'' and ''Aathva Rang Premacha'' which will be releasing soon this year.
Image source: Instagram/iamrinkurajguru