Phulala Sugandh Maaticha, August 3rd, 2021, Written Updates Of Full Episode: Kirti Welcomes Her Newborn Niece
Phulala Sugandh Maaticha, August 3rd, 2021, Written Updates Of Full Episode: Kirti Welcomes Her Newborn Niece - Being away from each other, Shubham and Kirti can't stop thinking about each other while working.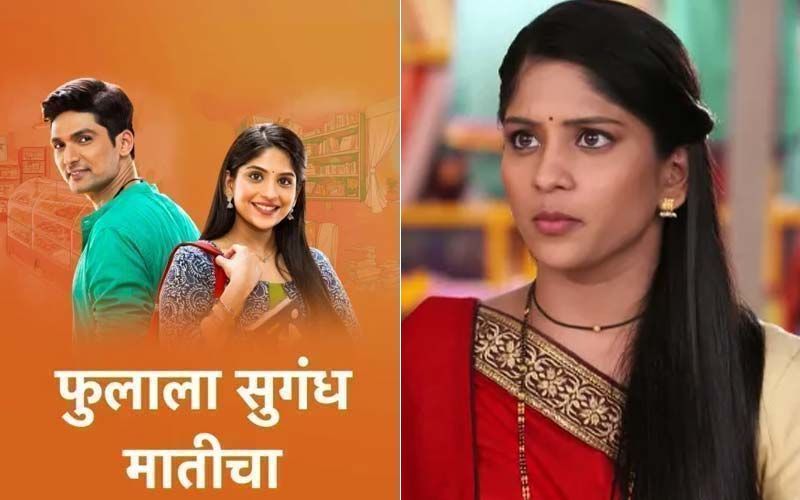 The Police department has decided to hold an honor ceremony for Kirti's courageous work while saving the town from danger. Hearing this news from DCP himself, the Jamkhedkars burst out of joy. After this great news, Kirti's happiness gets doubled up as Sagar calls to tell her that she's become an aunt and her sister-in-law has given birth to a girl. Expressing her happiness, Kirti hugs Shubham when Jiji Akka catches them and scolds the couple. But her mood changes as Kirti tells her that her brother has become a father. Then Kirti asks for Jiji Akka's permission so that she could visit her brother.
Now, in today's episode of Phulala Sugandha Maaticha, Jiji Akka criticizes Kirti at first but then agrees to her request. But she asks Kirti to leave on the next day as it is Saturday. Shubham interrupts Jiji Akka asking to let Kirti go on the same day. Without listening any further, Jiji Akka scolds him, but later Shubham tells her that it is Friday and not Saturday. Realizing that she's made a mistake, Jiji Akka lets Kirti go. Kirti quickly gets to packing her bags. While packing her bags, Shubham helps her. As she starts packing more clothes, Shubham asks her why does she need these many clothes for 3 to 4 days. To which Kirti replies that she'll at least be staying for 15 days, as she's going home for the first time after her marriage. Kirti quickly realizes that Shubham doesn't want her to stay for a long time, as he keeps coming up with various excuses. Playing with him, Kirti starts increasing the days. In the end, Shubham gives in and tells her that he won't be able to live without seeing her every day, thus he wants her to come back as soon as possible. Then Kirti promises him that she'll return soon.
Meanwhile, Sonali informs Vikram that Kirti's brother has become a father. While telling him that, she also tells him that Jiji Akka was upset after hearing that Sagar's first child is a girl. Thus, she asks Vikram whom does he want as a first child. To which Vikram replies saying that he also wants a girl. Sonali contradicts him saying that she wants a boy and leaves the store.
Back at home, Kirti gets ready and Shubham accompanies her. While telling Jiji Akka and Bhau that she's leaving, Jiji Akka asks Shubham where he is going? After knowing that Shubham is going with Kirti to take her to her brother's home, Jiji Akka asks him not to go. She asks Tushar to take Kirti to her brother's house. Hearing her decision, Shubham gets upset and Kirti as well. While Kirti leaves the house, Jiji Akka observes that Shubham is unhappy with her decision, as he keeps staring at Kirti with a lonely face.
Further, Kirti reaches her home and starts decorating the room for her sister-in-law and her daughter. While decorating the house, Kirti remembers her sweet moments with Shubham. Back at his sweet shop, Shubham can't seem to stay focused at the shop as he keeps thinking about Kirti as well. The couple misses each other already. And unable to handle it, Shubham calls Kirti. As he finds it hard to come up with the reason why he called, Kirti asks him to cut the phone. He again calls her and knowing that he's missing her, Kirti again plays with him. She asks him not to call because she's unable to focus on her work. Then, she thinks that she might have overdone it as Shubham doesn't call her back again.




Image Source: Instagram/phulala_sugandha_maticha_0012, hotstar