World Breastfeeding Week 2021: From Cardi B To Padma Lakshmi, These Celebrity Mum-Influencers Have Totally Normalised Breastfeeding
Hollywood Mums are influencing breastfeeding, publicly sharing photos, and even becoming advocates. Watch here!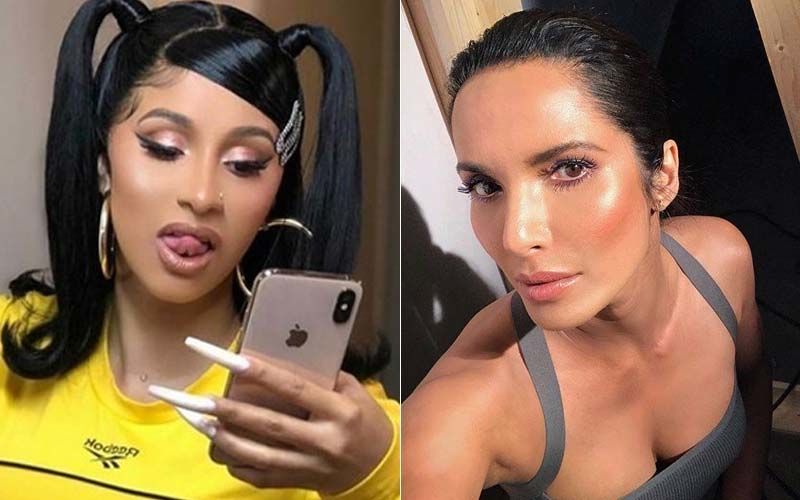 World Breastfeeding Week is celebrated to encourage breastfeeding and improve the health of newborn babies across the globe. Sometimes it is unbelievable that celebrities are just like common people too. Here are a few situations where the celebrities shared publicly the pictures while breastfeeding their newborn babies.
To honor World Breastfeeding Week 2021, watch out for a compilation of memorable moments when celebrities opened up about nursing their babies.
1. Liv Tyler :
The popular actress Liv Tyler and her fiancé David Gardner became proud parents of a daughter Lula Rose, Liv shared a post on Instagram where she can be seen feeding her baby. She captioned the post – "Sunday morning snuggles with my baby girl. So grateful for this precious gift."
2. Cardi B:
The gorgeous diva Cardi B has become very operatic about breastfeeding. She even featured her breastfeeding in the music video money.
3. Mila Kunis:
When Mila Kunis was promoting "Bad Moms, she said that she has received many "shameful" looks from strangers while breastfeeding her daughter in public. Further, she said – "In the States and in our culture, we sexualize the breast so much that there's an aspect of it that people just don't know how to wrap their head around the idea of showing your breast in public. If it's not for you, don't look."
4. Chrissy Teigen

Chrissy Teigen is vocal about her decision to breastfeed. On Instagram, she posted pictures of herself nursing baby Luna in the year 2016. She then posted a hilarious still where she can be seen clutching her breasts during riding Disneyland's Splash Mountain. She wrote – "MY MILK".

5. Tess Holliday:
The popular model Tess Holliday posted a picture on her social media handle while breastfeeding his son Bowie to influence new mothers for breastfeeding. She captioned the post – "My friend @jackiedunnsmith snapped this photo of me breastfeeding Bowie today & it makes my heart swell #normalizebreastfeeding #bowiejuniper".
6. Padma Lakshmi:
The acclaimed actress Padma Lakshmi also posted a throwback picture to influence new mothers for breastfeeding. With the breastfeeding picture, the actress also wanted to show her multitasking while nursing her baby daughter. Padma Lakshmi captioned the post - "This is a shout-out to working Moms everywhere!!."
7. Karolina Kurková
The gorgeous model Karolína Kurková posted a throwback picture from the year 2016 of breastfeeding. While captioning the post, she also motivated others to share their own breastfeeding photos- " Taking a moment today to give thanks for the gift of breastfeeding 🙏🏻 Nature had things figured out long before we did and I believe there is no better source of nutrition for our babies than a mother's milk, when we are able to breastfeed. It's not an easy process, but I encourage you to not give up! It was challenging for me at the start, but I am loving every step of this journey. I celebrate the women who have made this beautiful commitment!! I would love to see your #breastfeedingselfie, post or tag a friend who is #breastfeeding XOXO, KK #14weeksandcounting #kkhealthyliving #kkstyle #kkbbaby2 #grateful".
The history of World Breast Feeding week started back in the 1990s when the World Health Organization (WHO) and the United Nations International Children's Emergency Fund (UNICEF) created the 'Innocenti Declaration' to promote and support breastfeeding. Then in 1991, to made the plan in action UNICEF and WHO's, an association was formed called the World Association of Breastfeeding Action. Then onwards, in1992, a whole week was dedicated to promoting this campaign.




Image source: Facebook/padmalakshmi, Instagram/iamcardib