Phulala Sugandh Maaticha, August 5, 2021, Written Updates Of Full Episode: Jiji Akka Scolds Shubham For Visiting Kirti
Phulala Sugandh Maaticha, August 5, 2021, Written Updates Of Full Episode: Jiji Akka Scolds Shubham For Visiting Kirti - But on the other hand, Shubham feels troubled after realizing that he met Kirti's parents even before he married Kirti.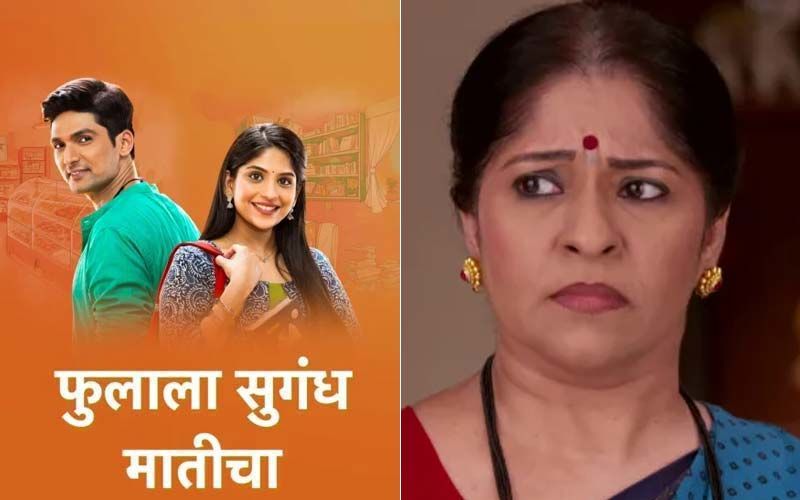 As Kirti goes to her brother's house, Shubham surprises her by visiting her. He helps her in decorating the house and the couple welcomes, Sagar's newborn daughter. While Sagar and Kirti get into a sibling fight, Shubham receives the photo frame of Kirti's parents. After seeing the photo, Shubham realizes that he has met Kirti's parents before. He recognizes them as they were the couple he tried to save during the bomb blast that happened several months ago. Meanwhile, Kirti and Sagar get into a serious talk, as Sagar brings up the topic of Kirti's dream.
Now, in today's Phulala Sugandha Maaticha episode, Sagar feels guilty and blames himself for ruining his sister's dream of becoming an IPS officer. Kirti asks him to forget all that saying that she has forgotten that dream. But making her realize that the will to become an IPS officer is still alive in her, Sagar asks her to pursue her dream as it was also the dream of their parent. He tells her that being the one who ruined it, he will do anything to help Kirti achieve her dream. Kirti asks him not to do that, as her in-laws won't allow such a thing. She asks Sagar to swear that he won't talk about her dream with Jiji Akka, Shubham, or anyone else. At that moment, Shubham overhears her and asks her about what dream is she talking about? Kirti changes the subject by lying to him. And just when Shubham tries to tell her about her parents, he gets a call from Jiji Akka.
Asking him where he is? Jiji Akka hears Kirti's voice in the background. After knowing that Shubham went to see his wife, Jiji Akka scolds him and asks him to return at once. After talking with him, Jiji Akka talks about Shubham's doing in front of Bhau. Bhau tries to explain her and asks her to go along with the generation. Hearing him, Jiji Akka gets angry over Bhau and asks him to go to the shop. After lashing at Bhau, Jiji Akka asks Tushar to bring Janhvi home from her college. As he refuses, Bhau explains to him and makes him agree. Shubham returns to the shop to find Bhau sitting there. They then start talking when Babu comes telling them that the milk that Shubham had ordered has turned into curd. After which Shubham gets a big order of Rasgulla. Bhau relates to this incident, saying that everything happens for a reason. After hearing Bhau's word, Shubham thinks about the incident when he met Kirti's parents. Bhau asks him about what he is thinking and as he refuses to talk, Bhau takes him to the temple. There, Shubham opens up to Bhau and tells him everything about Kirti's parents. To which Bhau says that it was in Shubham's destiny to marry Kirti. He also gives him an example saying that Shubham's marriage with another girl before Kirti got canceled for a reason. Also, the wedding cards for that marriage had Kirt's name written on them instead of the girl Shubham was going to marry. Shubham then realizes what Bhau saying is true and feels a need to tell Kirti that he has met her parents.
Image source: Hotstar