Aai Kuthe Kaay Karte, Spoiler Alert, August 5, 2021: Sudhir Brings Tulsi Plant For Arundhati
Aai Kuthe Kaay Karte, Spoiler Alert, August 5, 2021: Sudhir Brings Tulsi Plant For Arundhati - While they try to taunt her, Arundhati confronts her neighbors courageously.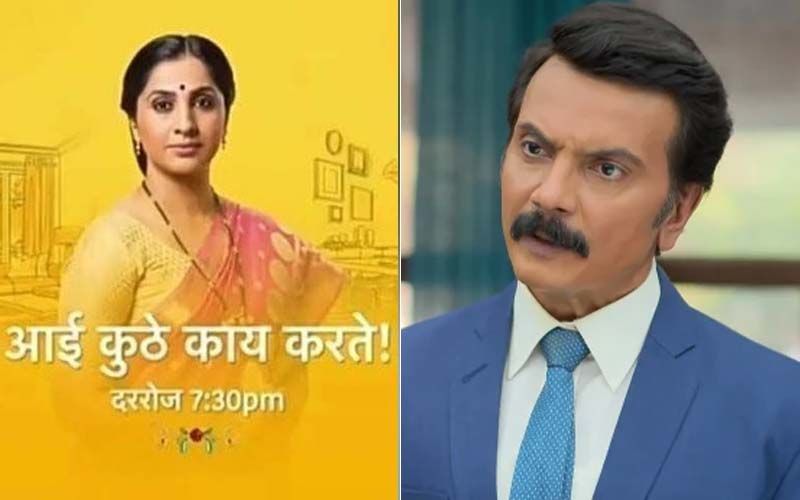 Yash takes Arundhati to her mother's house after finding her crying near the court. Welcoming Arundhati, Devika gives her the moral support that she needs and leaves her, while asking to take care of herself. Yash also leaves after some time, before that he has a nice conversation with his maternal grandmother and uncle. Back at Samruddhi bungalow, everyone is still in shock. Deshmukh's are finding it hard to accept that Arundhati has left them. Everyone tries to get a hold of themselves, while Aniruddha looks like he's lost it. Engulfed with guilt and sadness, Aniruddha doesn't speak much and stays lost in his thoughts. Meanwhile, Arundhati assures her mother that she's going to live a happy life, being good with everyone no matter how they respond. She also feeds her mother with her own hand, as she refuses to eat after seeing the crisis that her daughter is in. The next morning, the Deshmukh's call Arundhati and have a heartwarming conversation with her.
Further, in tomorrow's Aai Kuthe Kaay Karte episode, Arundhati does her regular house chores. While she's doing that, Sudhir surprises her by binging her a Tulsi plant that she worships every day. Arundhati gets so happy after seeing what her brother has brought her. After that, she prays at the tulsi plant when her neighbor sees her.
Knowing that Arundhati is divorced, her neighbor intentionally taunts Arundhati asking her if she's going to stay at her mother's home, forever. But courageously confronting her taunts, Arundhati answers her neighbor saying that what she heard is true. She says that she is really divorced and will be staying with her mother from now on. Hearing her answer, the neighbor lady goes into her house.



Image Source: Instagram/aai_kuthe_kay_karte_official, hotstar