Sadhguru And Demi Lovato Explore Topics Of Aliens, Spirituality And Life In A Conversation, - Watch VIDEO HERE
Sadhguru recently appeared on the latest episode of 4D With Demi Lovato hosted by the singer herself. Catch VIDEO here.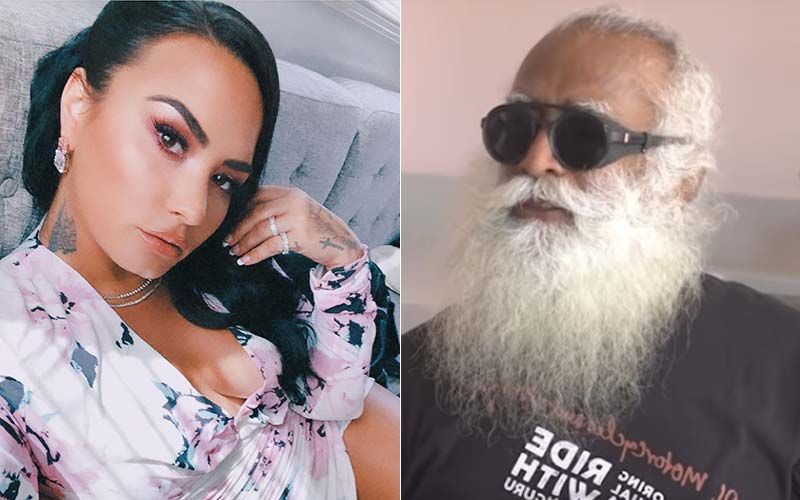 Sadhguru went live with Demi Lovato's show 4D With Demi Lovato. The two talked about mental health, spiritual journey, life, and much more. Indian fans are delighted, with one answer that really made it to the headlines. When Demi asked Sadhguru if he believes in the possibilities of extraterrestrial creatures. Sadhguru's reply left everyone in splits. "Well, I am talking to you!" Sadhguru said. Even Demi Lovato burst out laughing and said that she does not know whether to take it as a compliment or not.
They also talked about the mystic elements, spirituality, Sadhguru's journey as a spiritual leader, and a lot more. Devi Lovato and Sadhguru also discussed mental health, dimensions of life, the difference between mystics and mistakes, and the need for a conscious planet.
Demi Lovato isn't the first Hollywood celebrity who interacted with Sadhguru. Earlier in 2020, actor Will Smith and his daughter also met the spiritual leader. Sadhguru is popular for his interviews with Ranveer Singh, Samantha Akkineni, Sachin Tendulkar among others. Jagadish Vasudev, venerated as Sadhguru, is an Indian yogi and author. He is a multi-facet personality famous for his philanthropy, spirituality, and writing. He is renowned worldwide for the Isha foundation.



Image source: Instagram/ddlovato, Youtube/Demi Lovato