Phulala Sugandh Maaticha, June 21st, 2021, Written Updates Of Full Episode: Shubham Wins Poll And Enters Semi-Finals, But There's Yet Another Hurdle
Phulala Sugandh Maaticha, June 21st, 2021, Written Updates Of Full Episode: Shubham Wins Poll And Enters Semi-Finals, But There's Still A Test - Adding a twist to his win, the judge gives him a seemingly impossible task.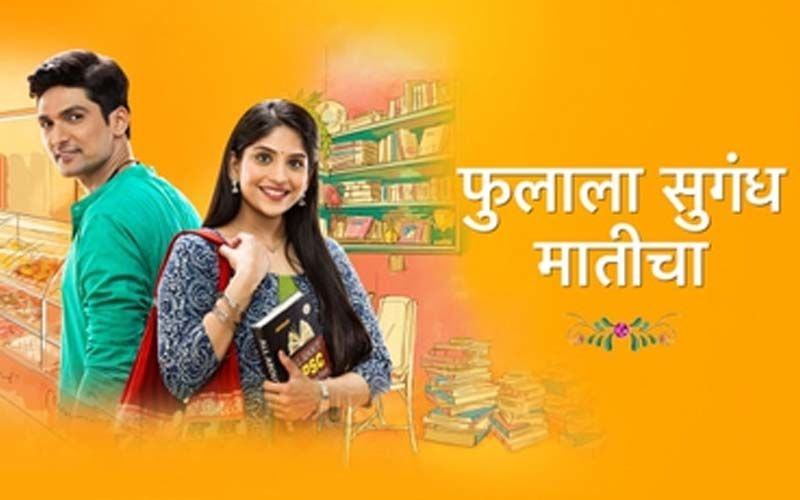 Waiting for the results of the public poll, all the contestants gather in front of the screen showing the statistics of votes. With the votes in favor and in opposition of Shubham, increasing alternately, Jamkhedkars are worrying about the result.
Now, in today's Phulala Sugandha Maatich episode, the votes raise in favor of Shubham and he wins the public poll. Everyone at the competition and at home gets overjoyed by Shubham's win. Everyone starts congratulating him and Kirti translates it to him as the judge praises Shubham's efforts. But when everyone is happy for Shubham, Lily feels devastated by his win. Seeing that her husband is also cheering Shubham, Lily tries to stop Kiran but fails to do so.
The judge asks Shubham to come on the stage. And while praising his spirit, the judge honors him by giving him back the apron and cap that was taken from him. Jiji Akka and Bhau get into tears as they see their son standing in front of them and getting admired by everyone. Bhau praises Jiji Akka for teaching Shubham the principles and values that he's standing by, now. Further, the judge asks everyone to join him at the competition.
Further, commencing the semi-final round after an uncertain turn of events, the judge announces the task. While everyone is preparing a non-veg dish, Shubham will be preparing a vegetarian dish, as he won the public poll. But there's a slight twist in his task, as he is getting a different task than others, he'll be blindfolded while cooking and won't be allowed to taste any of the ingredients on the table.
Hearing this, everyone gets shocked. While his siblings watch him on TV, Shubham's siblings think that it'll be impossible for him to win. Tushar even starts betting on it. Back at the competition, Jiji Akka panics after hearing the task, but Bhau tries to convince her that Shubham will survive and win this round after seeing the confidence on his face. Just as Bhau said, Shubham looks pretty confident even after hearing his special task.
Commencing the competition, the judge puts a blindfold on Shubham's eyes and gives the starting signal. Everyone starts with their dish while Shubham carefully tries to feel the things on the table. Starting the preparation of his dish, Shubham takes the knife to chop the onions but accidentally hurts his finger.


Image source: Wikipedia