Riya Sharma: 'I Went Back Home Without Removing The Prosthetic Scar On My Face And Had A Rush Of Emotions Seeing People's Behaviour'- EXCLUSIVE
Riya Sharma plays a character in Pinjara Khubsurti Ka who has a scar on her face. The actress reveals how she wore the scar to her house one day, and was shocked with people's reaction to it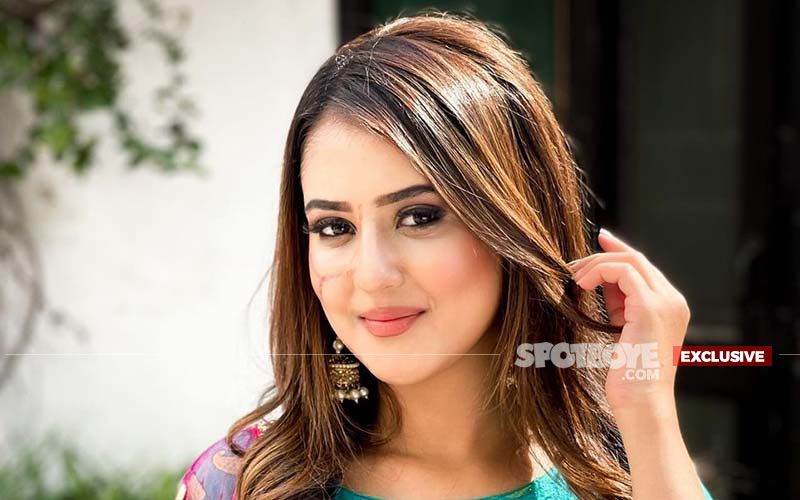 Television actress Riya Sharma, who plays Mayura Dubey in the show Pinjara Khubsurti Ka, opens up on shooting with a scar on her face. In showbiz, where actresses choose to look good, Riya has tried to break the stereotype by shooting with a heart melting mark on her face. Although the actress confesses that she was skeptical about it initially but now this mark has also become her identity in the industry.
Talking to SpotboyE.com Riya said, "It was very shocking for me when I was told that you will have a mark now on your face. I didn't know what kind of mark that would be, so look tests happened. It was just one single mark initially and then they designed everything on my face and said it has to look real. So there are going to be prosthetics involved so I really got worried about my skin. And also a lot of things crossing my mind like how will I look? Also, I was not even aware of how long this is going to continue. But then I got myself ready for it because this was something different. Like I have not seen any other show on TV jisme aisa bhi kuch hua hai."
ALSO READ: Pinjara Khubsurti Ka Star Riya Sharma Says She Feels Anxious Despite Shooting In Bio-Bubble In Delhi: 'We All Are Fearful As We Are At Risk'
To understand people's reaction to the scar, Riya decided to step out of the set without removing it and the actress says she was shocked with people's reactions.
"One fine day I decided that I will not remove that mark and go back home just like that. To see how people will react to it. And people looked at me when I went to my society. There were kids and some ladies who were looking at me and making weird and shocking faces. Whereas few of them were not even looking at me and behaving like that is just a normal thing. For a second, I realised the pain of the people who are actually living with it. This is just a mark for me but it is somebody's life as well. How would they cope up with people like these?" concluded Riya.
Image Source: Instagram/riyasharmaa_09