Pinjra Khoobsurti Ka Actor Saahil Uppal: 'I Was Shattered And Wanted To Quit The Industry After My Director Scolded Me On The Very First Day'- EXCLUSIVE
Saahil Uppal talks about his first experience on the sets of his television show because of which he was ready to leave the industry. More details in side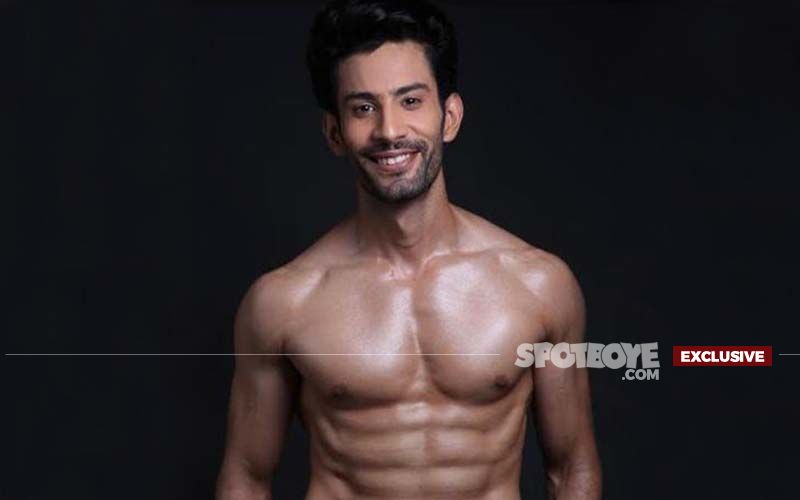 Actor Saahil Uppal, who is playing the main lead Omi in television show Pinjra Khoobsurti Ka, has also been part of several popular shows. The actor who is been receiving appreciation for his acting skill, do you know once wanted to quit the industry after he was scolded for not acting good.
In an exclusive conversation with SpotboyE.com, Saahil not only opened up about the moment which made him a better actor but also how he made it to the industry without any back up. Read on;
Entering into the industry was easy?
I did face my share of struggle. Without any experience and knowledge of the craft I had come to Mumbai to give acting a shot, hence faced struggle but I took it positively because with each passing day of rejection, I learnt.
With no entertainment background and no acting classes, how did you go about hunting for opportunities?
Just like how a person with no entertainment background does, I would daily go for auditions, 5-6 auditions in a day and while returning I would check if there are any more auditions happening. If there were, I would walk in.
We heard that you wanted to quit the industry during your second show. What was the reason behind?
It was second show of my career and that show had some amazing actors and I was the only one new/naive/amateur. I was trying my best but there was definitely scope for improvement. So, on my very first day of the shoot, director lost it and yelled at me in front of the whole cast and crew, I was numb and shattered. I quietly got back home and broke down, wrote my first and last journal about that incident, I was so taken aback. I thought that they would replace me, I will have no work. I was scared.
I prepared my mind to go back and leave the industry for good because I wasn't ready to face that type of treatment again. I slept over it but next day I received my call time and without thinking twice, I wanted to go to the set again and see how would it go. Nothing like that happened ever again but I started working on my craft even more religiously.
The incident is still fresh in my mind, one of the memories I will never forget.
After how long you bumped into the director and what was his reaction?
Almost after 2.5-3 years later, I was in the same premise as that director, he approached me and praised me for the work I was doing, for my bettered acting skills. I felt emotional. No grudges against him, his scolding made me strive to learn and work even harder.
What advice you have for people who want to get into acting, please share a few tips...
I believe in learning and that is what I would want to tell the newcomers. Yes, there will be hopeless days, rejections, lowness of spirits but one day it will all become the part of your journey, just take everything positively. Be patient, Work on yourself, work on your acting skills and do not give up. Kyuki end mein agar kuch nahi theek ho toh wo end nahi hai dosto, picture abhi baaki hai mere dost!
Image source: Instagram/saahiluppal0808