Phulala Sugandh Maaticha, June 24th, 2021, Written Updates Of Full Episode: Shubham Confesses His Love To Kirti With A Romantic Gesture
Phulala Sugandh Maaticha, June 24th, 2021, Written Updates Of Full Episode- Shubham confesses his love to Kirti in a romantic way. Confessing it back, Kirti surprises Shubham with her princess-like appearance.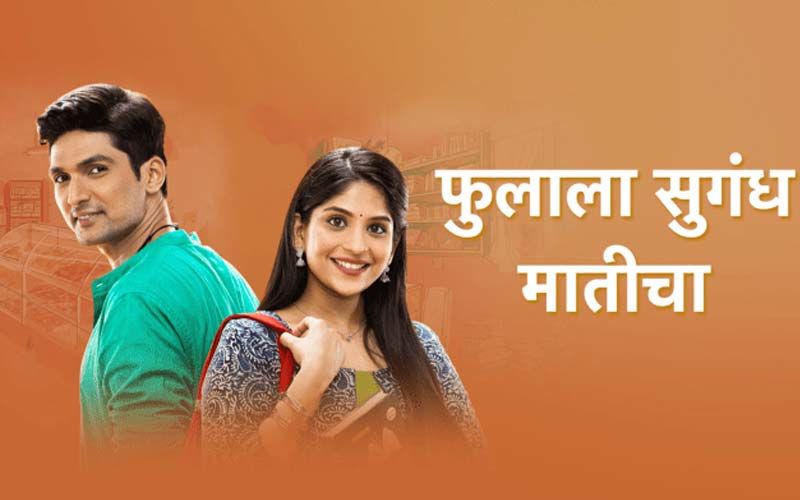 Preparing an outstanding dish with a blindfold on, Shubham surprises everyone and advances to the mega-finale. Moving to the finals, Shubham gets congratulated by everyone but Lily seems to be unhappy with his win. She challenges him saying that she'll be the winner of the IBC. Accepting her challenge, Shubham wishes her luck for the mega-finale.
Now, in today's Phulala Sugandha Maaticha episode, Everyone is praising Shubham. Then the Jamkhdekar family goes for a walk along with Shubham. While walking, Bhau ceaselessly expresses his joy by talking about his son's big win. Jiji Akka asks him to control and asks everyone to go for lunch. Saying that it's not even the time for lunch, Shubham asks Jiji Akka if they can visit some places around there. Telling him that her knees are hurting and she also has a headache, Jiji Akka refuses his request. But she asks Shubham and Kirti to go as she would feel bad for not letting them spend time together.
After the couple leaves, Bhau starts teasing Jiji Akka when she reveals that she's alright. And tells him that she just made that excuse up so that Kirti and Shubham could spend time together. Meanwhile, while Kirti is worried about Jiji Akka's health, Shubham realizes that Jiji Akka lied to them so they can spend time together. Kirti blushes and gets a call from Arati. While she is talking on the phone Shubham stares at her when Sandy catches him. Using his idea, Sandy indirectly explains the meaning of Wo Ai Ni to Kirti and goes his way. Realizing what Shubham wanted to say, Kirti gets shy and runs away while she gets stopped by Shubham. Now finally confessing his feelings to her, Shubham says I Love You to Kirti. Kirti blushes and runs away. Chasing her, Shubham ends up in a beautifully decorated hall. Surprising Shubham, Kirti appears in front of him in a princess-like dress and confesses her love for him saying I Love You. The couple then hugs each other and they share romantic moments with each other. Holding each other's hands, going on a romantic boat ride, the couple expresses everything that they feel about each other. While saying that Kirti wishes luck to Shubham for the finale and assures him that she'll always be by his side no matter what.
On the other hand, in Maharashtra, Sonali tries various plans to make Raju fall in love with her sister Kalpana. The next morning, Shubham gets ready for the competition. While Bhau prays for his win, Shubham takes blessings from Jiji Akka and Bhau before going for the mega-finale.
Image source: Hotstar