Phulala Sugandh Maaticha, May 27th, 2021, Written Updates Of Full Episode: Jamkhedkars Explore Cuisines And Make New Friends At The Competition
Phulala Sugandh Maaticha, May 27th, 2021, Written Updates Of Full Episode- After the first round of the competition, Jamkhedkars have lunch and explore various cuisines while making new friends. After that Kirti interrupts judges while starting the second round.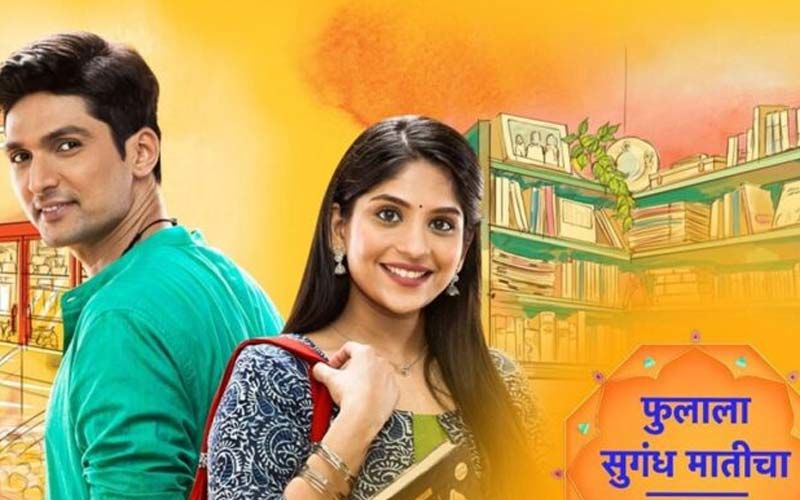 After losing the first round Shubham gets demotivated. The Jamkhedkars desperately try to lift his spirit up, but he doesn't seem to be coming along.

Now in today's episode of Phulala Sugandha Maticha, the Jamkhedkars go to the hotel to have lunch. While she accidentally goes to the non-veg section, Kirti stops Jiji Akka and asks her to wait for her while she brings her food. While waiting for everyone Jiji Akka makes a new friend. The contestant from Delhi reaches out to Jiji Akka, getting captivated by her saree and jewelry. Jiji Akka gets caught up in a funny situation as she gets weirded out when the contestant asks her for a selfie with him. Getting rid of him she promises him that she'll be taking the selfie after lunch.

While having lunch Bhau tries out various cuisines with others. But when he tries to have a taste of one more sweet dish, Jiji Akka tags along with him. With everything happening around her, Kirti notices that Shubham is still down because of the competition. To cheer him up, she comes up with an idea and writes a letter to him. She asks a random person to deliver the letter. But seeing what's written in it, Shubham gets the clue and gets back on track. Feeling better after reading Kirti's letter, Shubham enjoys a lovely moment with her while having lunch.

The second round starts after lunch. The judge explains the task and rules for the second round which is an ingredient identification round. But as he explains everything in English, Shubham stands clueless at his table. Realizing that, Kirti interrupts the judge at the last moment. She asks him if she can explain everything to Shubham in Marathi. Denying her, the judge says it's against the rules of the competition. Then Kirti makes him realize his own rules when she explains the 7th rule of the competition. Taking a break, the Judge says that he'll talk about this with the organizers. But leaving the Jamkhedars with no hope, the Judge returns saying that he can't do anything about their problem.

Image source: instagram/ajinkyapitale_official